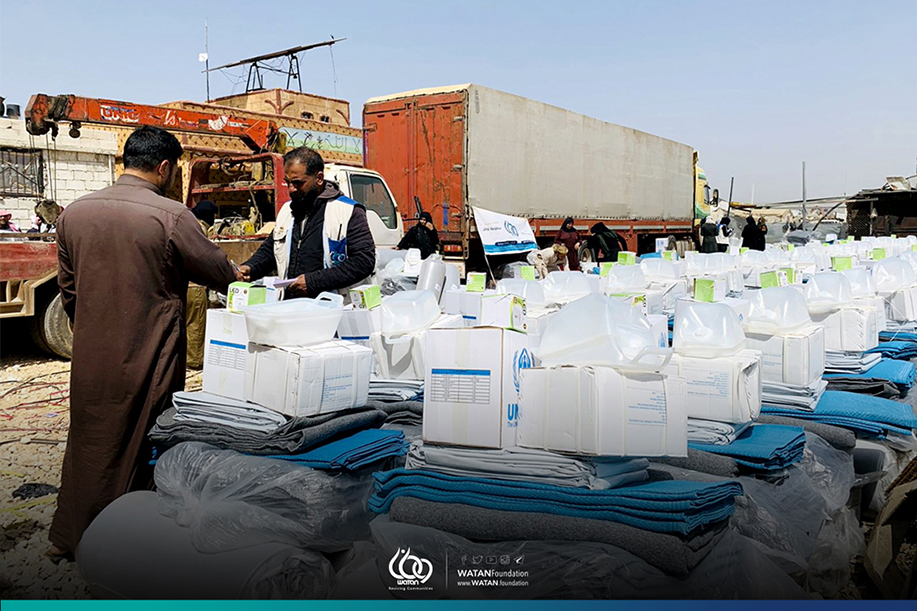 In northern Syrian camps, many lack the essential means of shelter. In an effort to alleviate their suffering, WATAN, in cooperation with the UNHCR, distributed emergency baskets and installed and inspected tents in the governorates of Aleppo and Idlib. The project aims to distribute 17,000 emergency baskets and 15,000 winter baskets and install 8000 tents, in addition to improving tent sites by implementing the following:
1- leveling roads (15 km).
2- Implementation of sewage networks (15 km)
3- Installing 150 lighting poles within the camps.
By the end of March, the distribution of 15,000 winter baskets and (18000) emergency baskets was completed, in addition to the installation of 2400 tents, reaching 92,000 beneficiaries (18480 families).
In the near future, the project will complete the distribution of tents and non-food items baskets within the 2022 plan and prepare reports on camps that are in need of improvement. It is noteworthy that WATAN is one of the prominent organisations in the emergency intervention operations inside Syria.