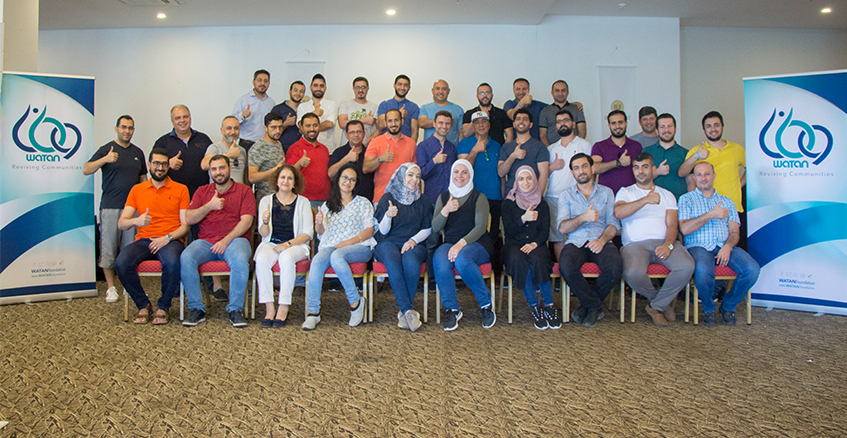 The WATAN annual staff gathering was the perfect opportunity for employees from Turkey, UK, Iraq, and Jordan to come together and discuss challenges and difficulties with focus on how to achieve WATAN's goals, reach beneficies and provide them with the best assistance.
More than 50 employees gathered to participate in the fun filled activities such as sports, games and team building events in order to strengthen the team spirit and confidence.
The team also had a training in Blue Ocean Strategies presented by the trainer. Noureddine Al-Tayari with focus on skills and methods to improve the quality of project implementation while creating and capturing uncontested market space and making the competition irrelevant.