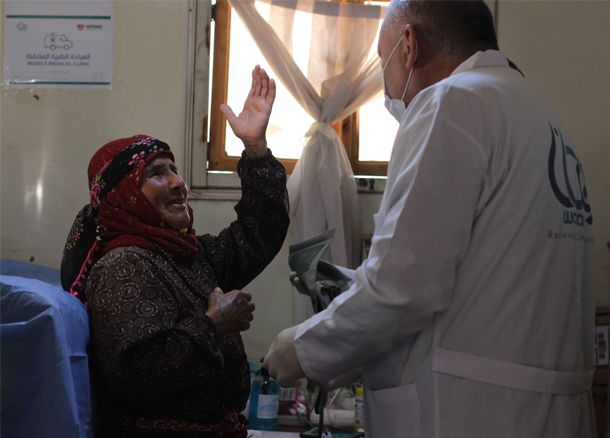 Due to the positive impact mobile clinics have created in providing medical services in remote and difficult-to-reach camps, WATAN, in partnership with Molham Volunteering Team, established a new mobile clinic to expand the outreach of medical services.
The new mobile clinic is affiliated with WATAN 1 Medical Center in Nayyara camp, which is east of Azaz in the northern province of Aleppo. Nayyara camp has been established for around 5000 new IDPs and their need for primary health care service prompted WATAN to provide urgent help. The clinic provides paediatric care, internal medicine care, and gynaecologist care. Last March, the mobile clinic received 234 patients.
WATAN signed an agreement with Molham Volunteering team, with the aim of organizing work and establishing a common ground for cooperation and sharing tasks. The agreement at the beginning of March was on the basis of providing the service for a period of six months, which can be extended after evaluation.