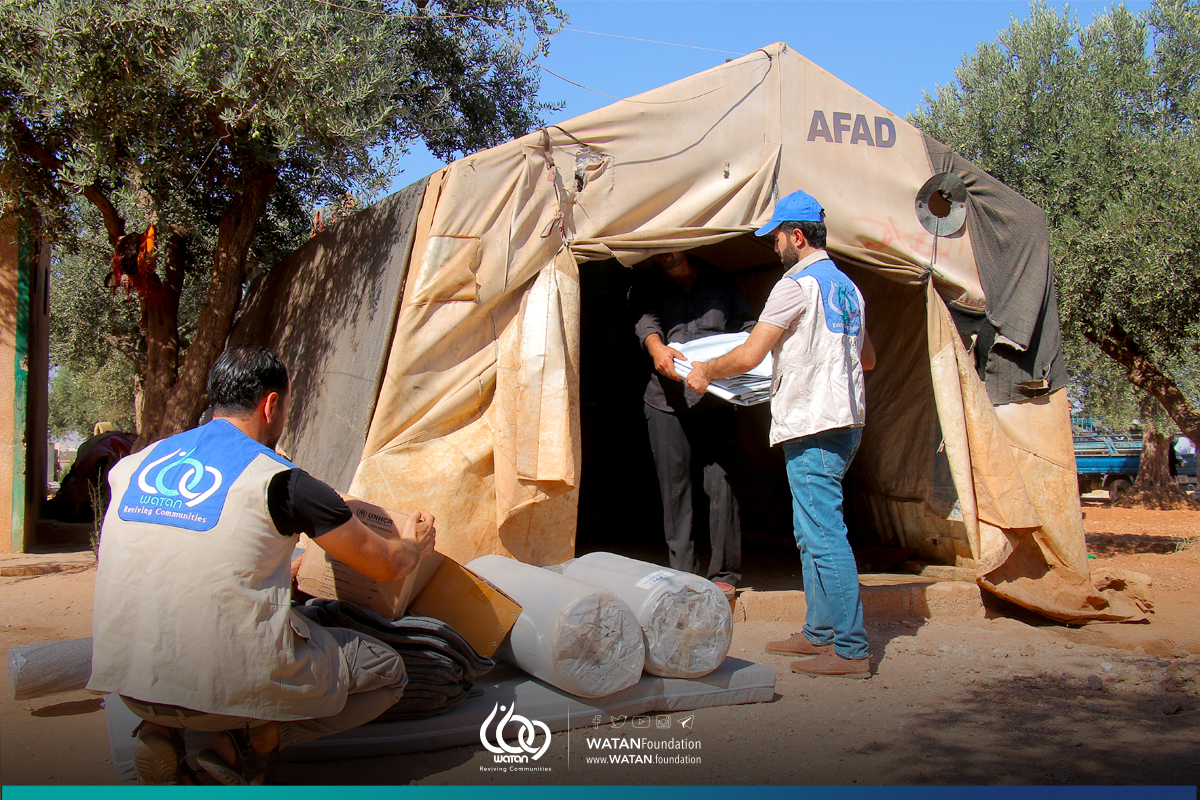 In the camps of northwestern Syria, where communities converge to weather the harshest seasons of the year, you encounter stories of remarkable human resilience and unwavering need, exacerbated by the absence of safe shelter for their children amidst the relentless grip of the weather's extremes. The mere separation of a wall can make all the difference. Winter, with its unyielding cold, casts its icy spell upon the hearts and bodies of these displaced souls, who find refuge in fragile tents, constantly in search of moments of warmth.
This project, in partnership with UNHCR, distributed shelter supplies to families in the region, complemented by the provision of food baskets to eight camps in the northern Awaqat region of western Syria.
The urgency of shelter supplies cannot be overstated. To attain this objective, the fundamental requirement of heating fuels becomes apparent, bridging the gap between mere existence and a semblance of normalcy in the lives of the displaced.
We reiterate the profound importance of international cooperation and solidarity partnerships in supporting individuals living through tragic circumstances. WATAN is committed to the needs of refugees and displaced persons, exemplifying the universal humanitarian values. Our gratitude extends to the dedicated teams and workers whose efforts.