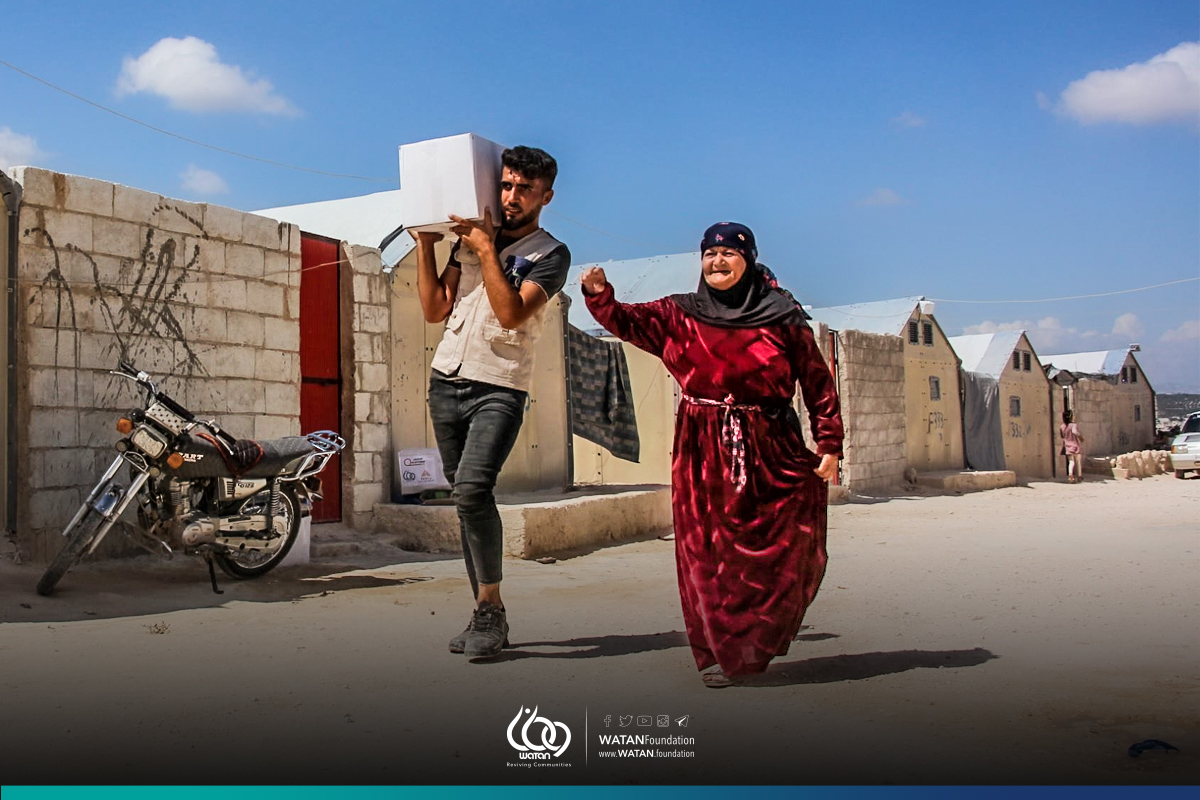 Um Thabet, who is 70 years old, is like the millions of Syrians who have been exhausted by the years of war and its horrors. She was safe and reassuring in her hometown, "Al-Fatirah." She was forced to flee because of the brutal bombing and its woes. The elderly woman began the journey of displacement, and misfortunes and calamities followed her due to the narrowness of living, her poverty, and the lack of her hand, and moving between the dilapidated tents, until she finally ended up in the first WATAN model camp in Ariba, which includes prefabricated housing units that guarantee a decent life instead of the worn-out tents that lack the simplest living necessities.
Our field teams reached her and distributed food baskets to her and the residents of the aforementioned camp, in cooperation with REALs.
WATAN teams distributed 654 food baskets on a monthly basis with the support of REALs within four camps in northwestern Syria (WATAN Model Camp I – Mutassimoun – Al-Bayada – Kafr Zita IDPs) with the aim of enhancing food security in light of high prices and lack of job opportunities, so that we all contribute with WATAN in Securing the simplest needs of those families residing in camps devoid of the most basic necessities of life.