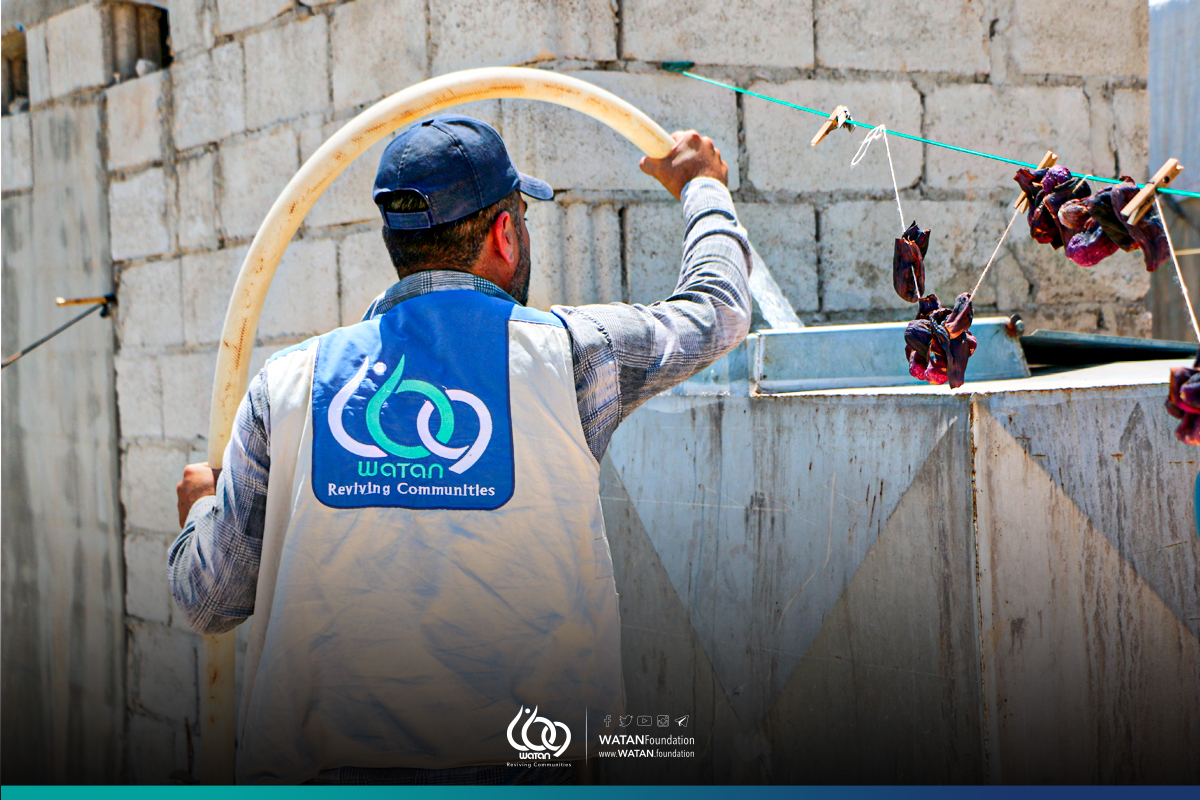 Water is the origin of life, and the first need for human. The need for water for drinking and personal and domestic hygiene increases in IDPs camp sites. Lack of Water, Sanitation, and Hygiene (WaSH) services will decrease the risks of water-born diseases spreading. Without WaSH, it is impossible to resist drought and the constant pollution in the camp, which creates an unhealthy and unclean environment for the life of the family and the health of its children.
As a solution to this dilemma; WATAN teams have made important strides since the beginning of last October that have changed the health future of many residents of the region by making several efforts and achievements through:
Supplying sterile water through tanks: 51246 cubic meters
Solid waste removal: 2882 cubic meters
Sludge removal: 2092 cubic meters
Periodic health awareness campaigns:
760 sessions for women
750 health awareness sessions
3720 indirect beneficiaries of health awareness sessions
6,748 beneficiaries of awareness campaigns within the camp
The project included large areas that included several camps (Apamia – Al-Baraka – Saed – Martyrs of the South – Al-Eis – Al-Burj – Al-Yamama – Al-Saleem – Jabal Al-Hoss – Ajyal – the old white – the new white – Najma – Wadi Al-Ain – Al-Sahara gathering – Al-Musa – Shermagar – Al-Maqla – Al-Saqiya – Al-Youssef – Al-Dana – Kafr Lusin – Babsaqa – Sarmada – Batbo – Hazano – Kfardrian – Termanin – Burj Al-Nimra).
The health awareness campaigns did not stop, as the number of direct beneficiaries during the month of October reached (11228).