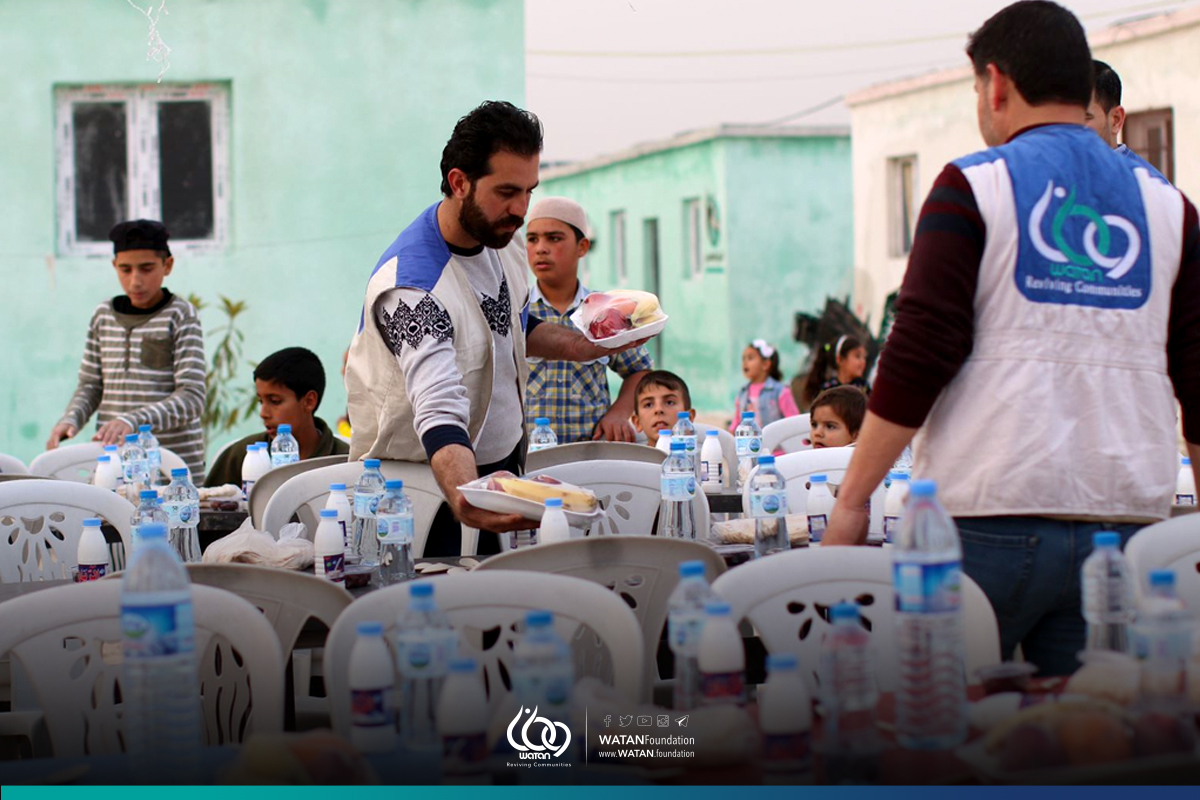 As with every year, WATAN is keen to help struggling families in the blessed month of Ramadan. Particularly by improving living conditions and securing better opportunities for the families.
In its Ramadan 2022 campaign 'Steps to Goodness', WATAN sought to provide more families with a secure lifestyle within a community that guarantees them privacy and provides them with integrated services. This is done by increasing the capacity of Al-Tamayuz village by building new housing units in addition to services such as schools, medical centres, and a mosque.
WATAN organised a community iftar for the people of the Al-Tamayuz village in cooperation with the Kuwaiti Humanitarian Excellence non-profit organisation. This included the distribution of 60 food baskets to 60 families residing in the village. With the contribution of a number of philanthropists, and more than 110 baskets were distributed in the camps Al-Muhadhdah and Al-Jamea in Idlib and Arihah. And since there is a great reward for helping an orphan, this activity was strongly present in the blessed month of Ramadan, and so an additional 83 orphan were also sponsored.
During this month, building work begun to add additional housing units to Al-Tamayuz village. This was done as part of the endeavour to transfer more displaced peoples from random camps and tents to a new shelter. This will be a more secure life for them and will drastically improve living conditions. The operating expenses for the Al-Bab Health Centre were also secured during the month. Through this campaign WATAN has alleviated part of the suffering of the displaced and refugees.
As one of the most rewarded acts in Islam, building a mosque was also one of the activities which occurred in the month of Ramadan. Building work of a mosque in Al-Tamayuz village was completed during the month and the building works of another mosque in the countryside of Allepo is currently in progress.