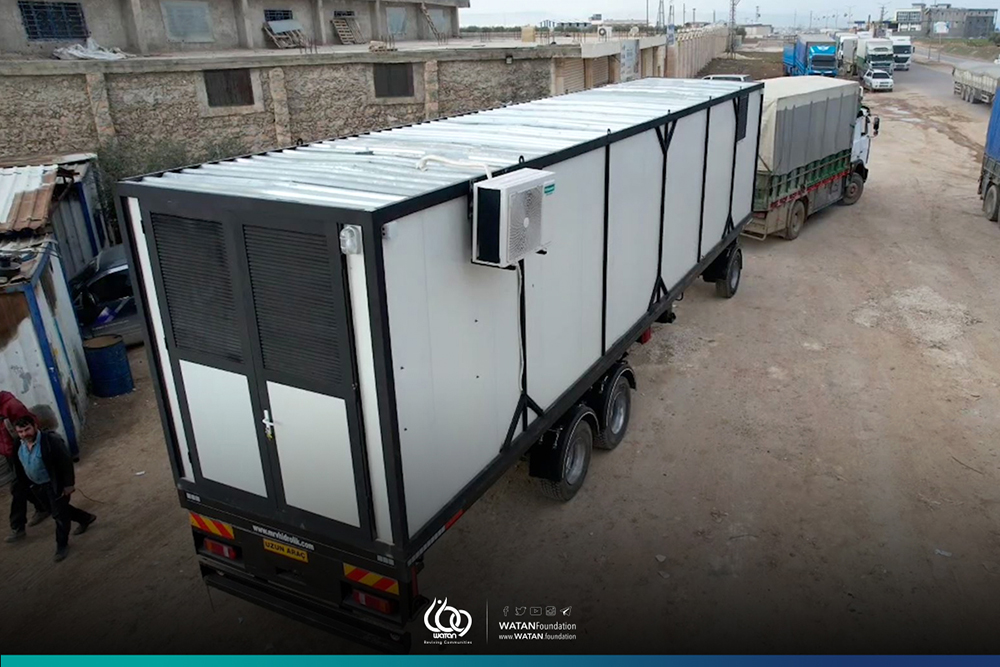 Despite the decrease in the number of cases compared to last year, COVID-19 still poses a major threat to the population of northern Syria. WATAN has been on the ground responding to the COVID-19 pandemic since the start to limit its alarming spread in northwestern Syria.
It continues to operate in two community treatment centers for COVID-19 patients in Maarat Misrin and Al-Bab District, as the two centers provide many services to the infected.
In cooperation with the World Health Organisation (WHO), WATAN Center 2 has provided with a mobile oxygen station, the first of its kind in Syria, to cover the acute shortage of oxygen during the COVID-19 pandemic. The capacity of the generator is 40 NM/H, which is sufficient to fill 150 oxygen jars per day, in addition to connecting it directly to the hospital's oxygen network.
Since its launch on March 23, the project has been considered in the second quarter, due to the spread of the Covid-19 pandemic in the Salqin area, and according to the Idlib Health Directorate's circular, non-urgent operations have been stopped and emergency operations are maintained, in addition to reducing medical consultations to 30 consultations per day. It is worth noting that the number of beneficiaries reached 8,000 beneficiaries per month.