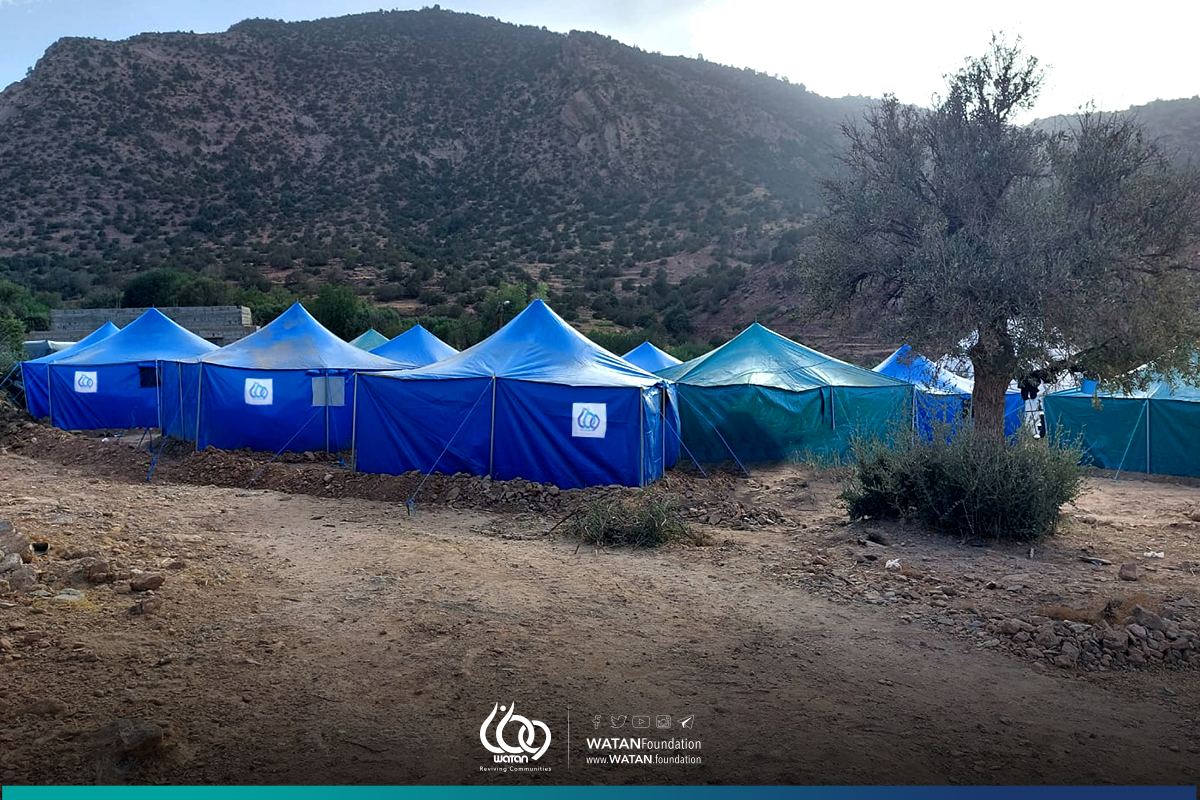 In the annals of Moroccan history, a fateful day left an indelible mark—a violent earthquake that shook the very foundations of the land. It was a moment of shock and5ryt, a seismic reminder of its profound influence on our lives.
Prior to this cataclysmic event, people in Morocco were leading their lives in tranquility and stability. The earthquake, however, turned their world upside down. It was not merely a geological upheaval; it was a terrifying natural challenge that thrust us into the heart of elemental forces, humbling us with their might.
In these moments, the indomitable spirit of the Moroccan people shone through. Families congregated in public spaces, parks, and open areas, seeking refuge from the relentless tremors that threatened their existence. They also faced the harsh realities of bone-chilling nights and adversity at every turn.
WATAN's dedicated teams embarked on a mission to assess the conditions of those affected and to identify the urgent needs that clamored for immediate attention. They joined hands with the Basma Foundation for Community Development in Morocco. Together, they pooled their resources and efforts to mount an emergency response.Their efforts extended to providing temporary housing.
Our heartfelt gratitude extends to all who contributed and participated in these endeavors. We hold steadfast in our hopes for a brighter, more sustainable future for the betterment of all.