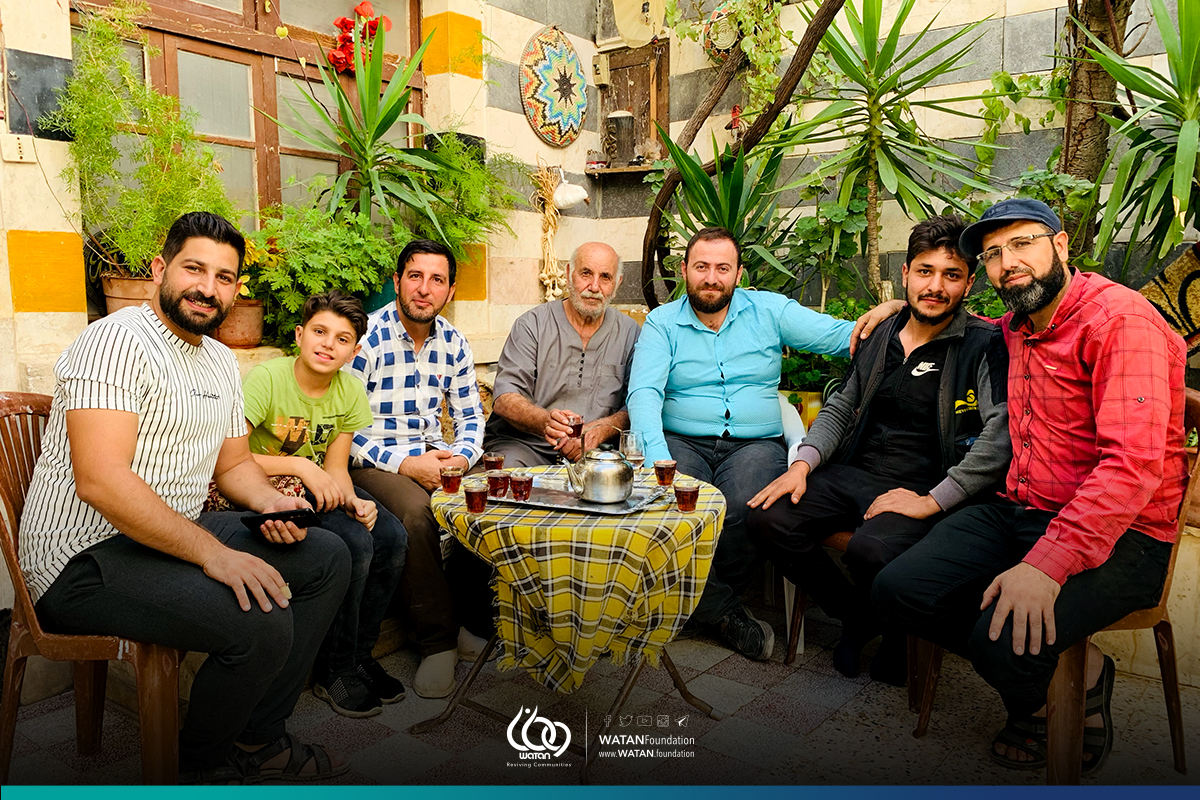 The Ariha area is considered one of the hot spots in Idlib countryside, which witnessed great destruction as a result of the barbaric bombardment that affected most of the infrastructure, including the complete lack of water. That is why WATAN completed this project, which led to the return of a large part of the people to the area, as water is one of the most important basic needs of the civilian population.
"Abu Ali", one of the beneficiaries of the project, the engineering team met him and while drinking a cup of tea with him from the water of Ariha, he told us:
"Praise be to God, we have finished the problem of transporting water through tanks, and the water has reached the tank of the house, after we had many problems when ran out of water, as we were looking for a tank, and its cost was high."
It is reported that this project is one of the sustainable projects. Which had a great impact on the beneficiaries by getting rid of the problem of transporting water through tanks.