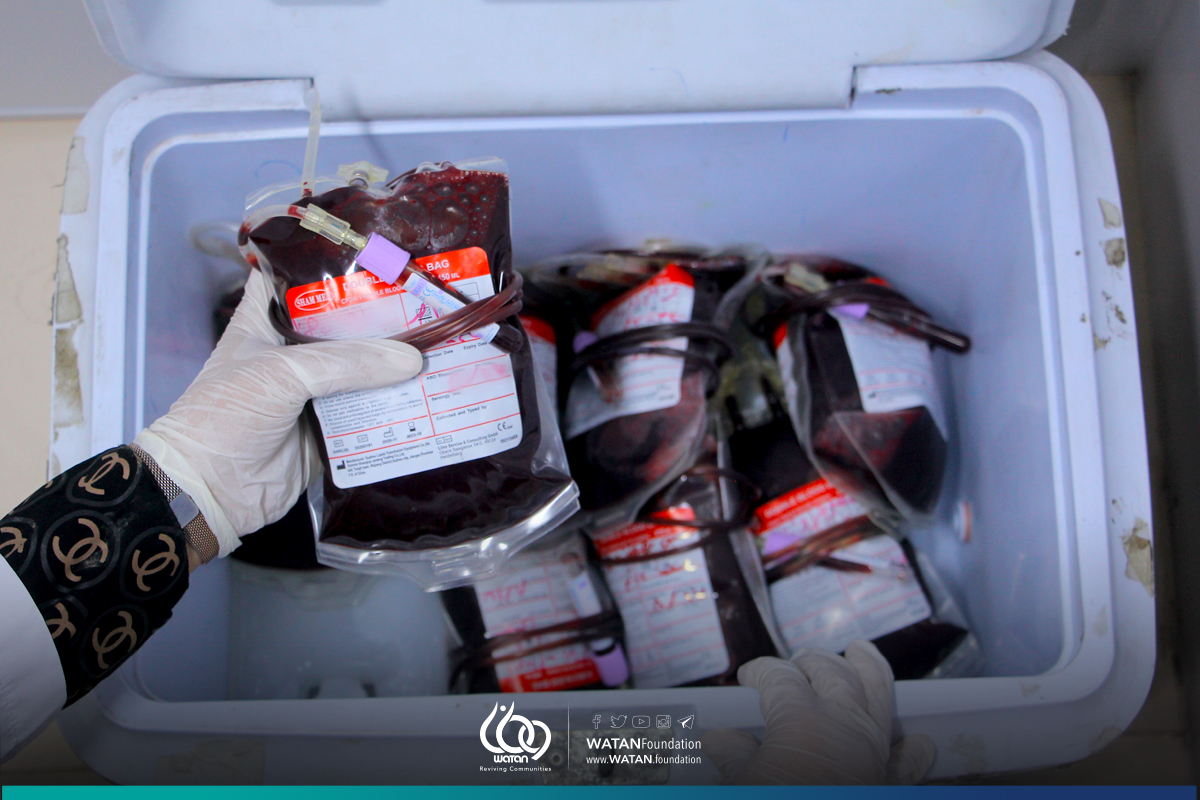 WATAN's commitment to elevating healthcare services is exemplified by the Blood Bank Network Project. On September 1, 2023, we bore witness to a remarkable expansion of these blood banks. A new blood bank took root in the Al-Bab area, while two others received vital support in northern Aleppo. WATAN joined hands with esteemed partners in the healthcare domain, uniting efforts to fortify services that save lives and inspire hope. A new phase titled "Network Sustainability" that holds the promise of advancing healthcare to greater heights.
Yet, this project isn't confined to expansion alone. It encompasses an augmentation of logistics services, a boost in quality assurance, and an emphasis on safety control. Moreover, specialized nutrition teams will cater to the unique needs of thalassemia patients. These teams will craft personalized nutrition plans to ensure the delivery of essential nutrients, vital for their health and well-being. Additionally, the services extend to providing iron chelate medications, a critical intervention to counteract harmful iron accumulation in the bodies of thalassemia patients, ultimately enhancing their quality of life.
Together, let us stand as partners in this profound human endeavor, contributing wholeheartedly to the construction of a society that radiates hope and optimism, where top-notch healthcare is an accessible reality for all. WATAN's mission remains unwavering: to construct a healthier, more sustainable, and prosperous society. These endeavors offer a wellspring of hope and optimism for the residents of northwestern Syria. They exemplify the potent partnership between international organizations and local authorities.