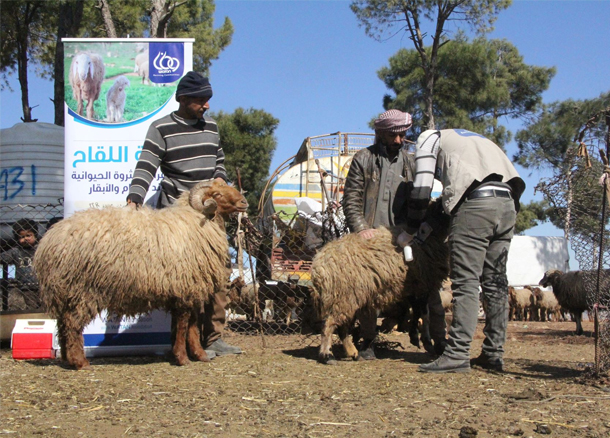 WATAN in mid-March,as part of its commitment to improve the diet and livelihoods of vulnerable families, completed vaccinating sheep and goats in all regions of northwestern Syria against PPR to protect livestock and support people's livelihood. The campaign was done with partner organisations and with the support of the FAO.
The campaign started on the 25th of January. It was able to vaccinate 950000 sheep and goats in the governorates of Aleppo and Idlib, benefitting 27,000 individuals directly working in the livestock sector. The campaign's aim was to improve the economic aspects and livelihoods in northwestern Syria.
The vaccination campaign is important as a PRR outbreak can cause a loss of livelihoods. The plague of small ruminants is a highly contagious animal disease that affects sheep and goat and can infect 90% of the herd and kill up to 70% of infected livestock. If the livestock is not vaccinated from it, the entire population of northwestern Syria might be exposed in case of an outbreak, which would impact the food supply and impact people's livelihoods.
WATAN completed vaccinating 141853 livestock at the end of June of last year belonging to 4171 beneficiary families, in line with the agenda of the annual vaccination calendar.