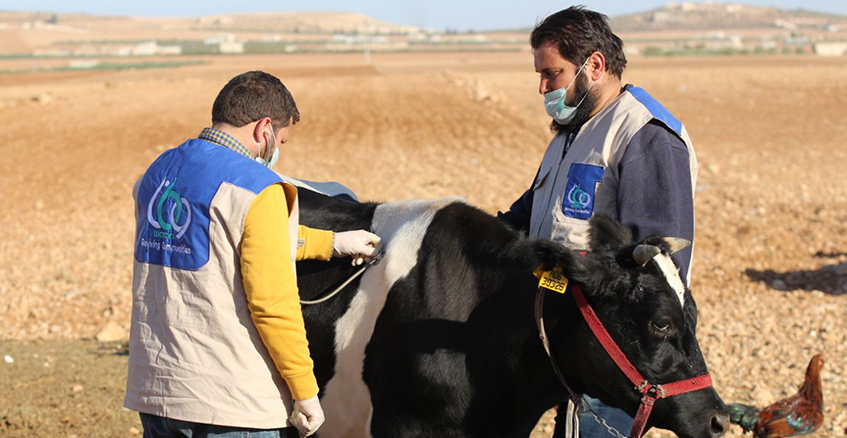 WATAN Foundation begun one of the most important projects in north of Syria. This project aims at supporting Syrian animal wealth through offering training vets travel to all villages and develop breeder's experiences.
The project began in the beginning of November, as it offered training to vets and technical workers. These training courses include vaccination methods and treating endemic diseases within the countryside of Aleppo and Idlib. Lately, they opened three mobile veterinary clinics aiming at treat livestock from mastitis and diseases that cause shortage livestock production.
The project is not limited to training the team, but it extends to women producers in the field of producing diaries. This is through offering professional training courses in cooperation with local partners to market local products and increase the experience of women.
The project targeted nearly five hundred-breeder family in the countryside of Idlib and Aleppo. The beneficiaries were selected based on the standard of vulnerability of the family and the number of livestock.
The Foundation published an advertisement to apply for the project in cooperation with local administration represented by local councils.
This project is an extension for previous projects in north of Syria to support livestock and vulnerable families affected by crisis.