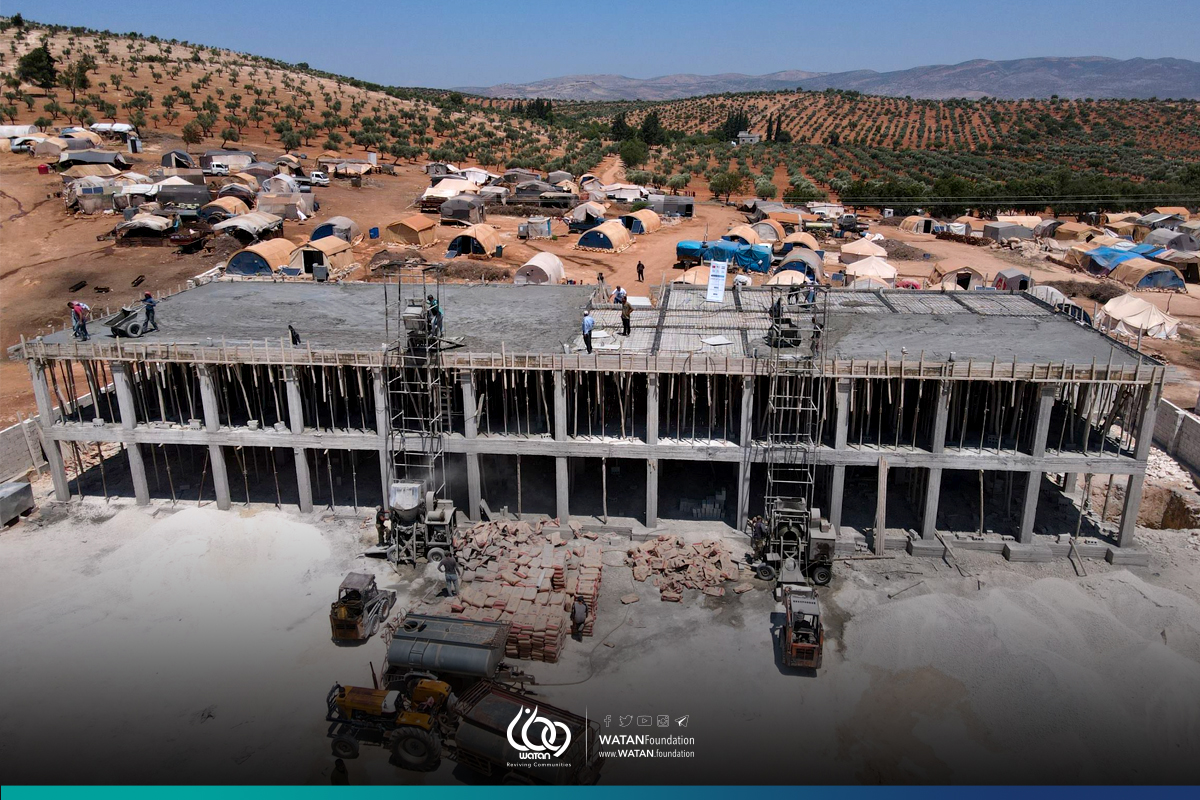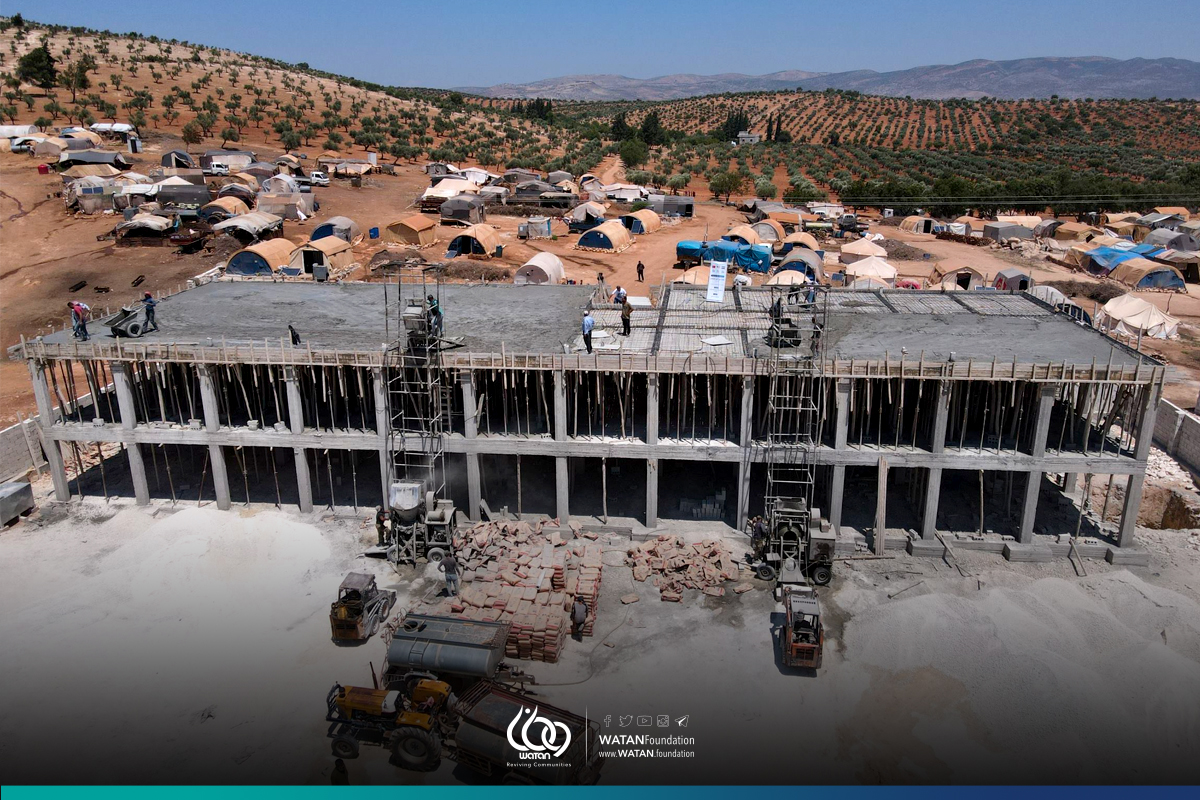 Most of children in northern Syria suffer of the lack of education due to the displacement and high-density population.
WATAN is working on fixing this condition by offering children a suitable opportunity for education. WATAN's efforts were materialized by launching a project to build Ali Abdullah Almudaf school in Almuabatly area in Afrin northern Aleppo.
The school construction plan is envisioned to have an ideal school for students in northern Syria. According to the school's geometric plans, the school will have 16 classrooms, administrative rooms, and other facilities. Additionally, the school will provide educational guarantee for 1,000 students in two shifts, aged 12-18 years, and support them with all essential needs during their studies. Furthermore, one of the most significant purposes of this school is to make an healthy educational environment based on Islamic principles and modern sciences.
The students will attend their class activities and have an interactive education according to the new teaching strategies which would help them to be interactive in the educational process, whereas knowledge assists in building a responsible character.
The camps in northern Syria face difficult and sequential conditions with the succession of summer and winter seasons  every year,