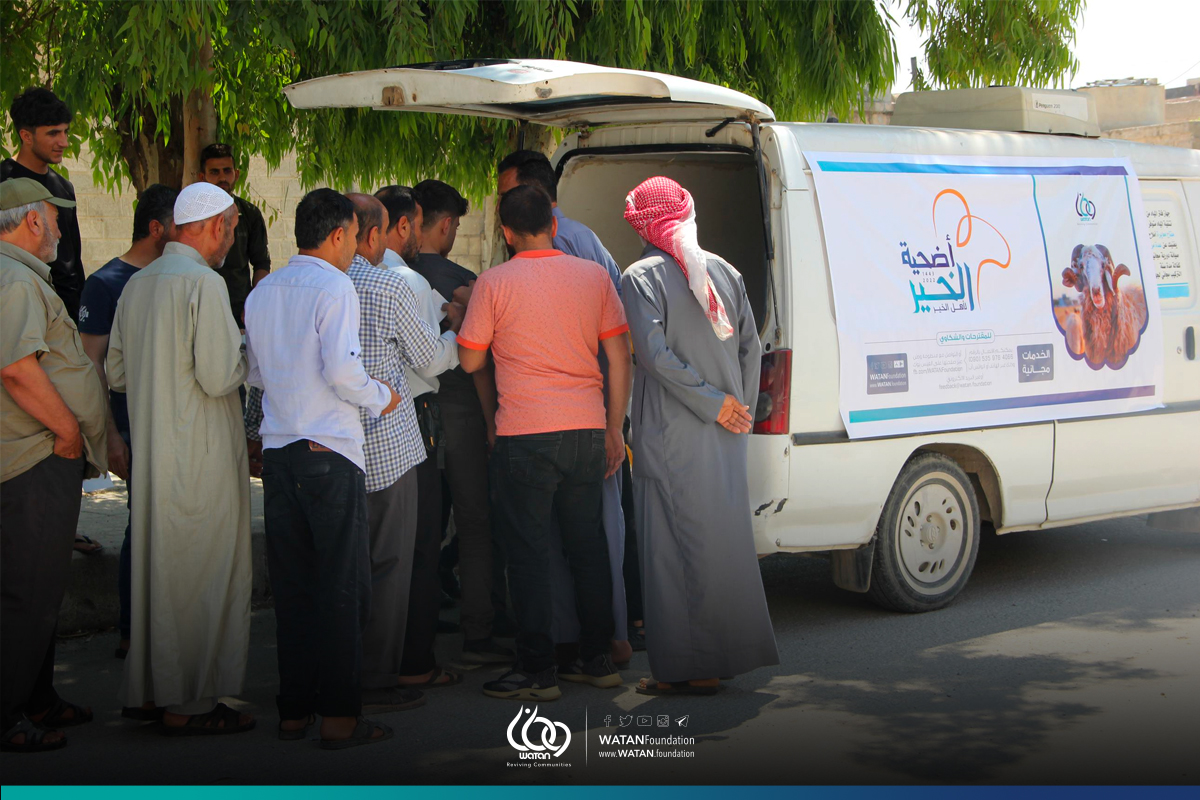 Families in northern Syria live in harsh conditions when Eid al-Adha began. The high prices of sacrifices have broken many hearts in northern Syria. Their limited economic conditions prevented them from performing their holy duty.
WATAN has launched a campaign "Sacrifice of Goodness" in collaboration with some of NGOs like Muslim Aid USA, Muntada Aid, Humanitarian Excellence Association, and some individual donations to offer sacrifices to people who could not afford them.
According to the Islamic slaughter rules, 129 flawless sacrifices with an average of 50kg were slaughtered and later they were delivered fresh, wrapped, and packed directly to the beneficiaries, in addition to assist the people performing the Sunnah of sacrificing.
Eid al-Adha sacrifices were distributed at the orphan centres in Sanliurfa, Gaziantep, in Izaz city, and in Almuabatly camp.
1,182 family were included in this distribution in Turkey and northern Syria.