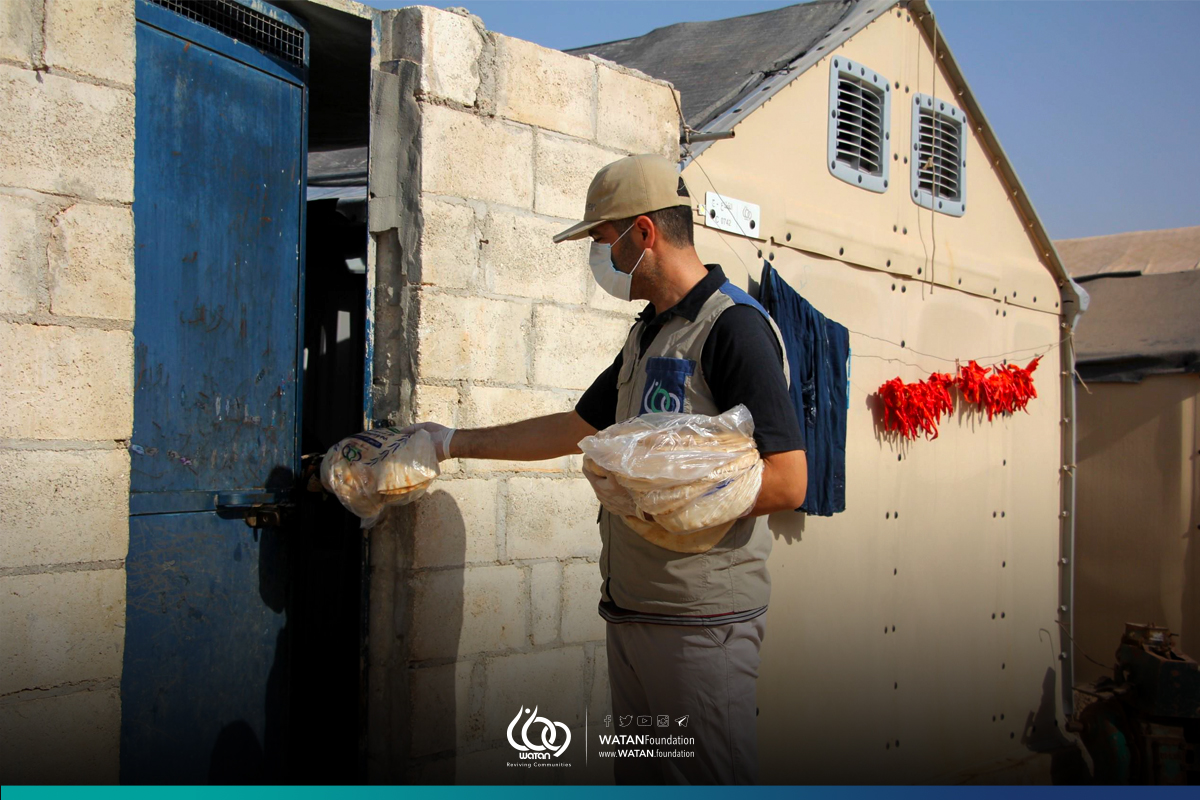 WATAN began distributing free bread to the residents of the second WATAN model camp, located in Kafr Jals, north of Idlib.
Where the project started on 1-8-2022 and will end on 31-1-2023 with the support of OCHA
The project aims to achieve the following objectives:
1- Supporting 2,245 displaced families living in Kafr Jals camp (11207 individuals) by distributing free bread at an average of 250 grams per person over a period of 6 months.
2- Building camp management capacities through appropriate training.
3- Providing training on protection from sexual exploitation and abuse to all its members participating in this work.
4- Implementation of a pilot camps management program to support the camp
5- Renewing the fire extinguisher installed on the site in order to enhance preparedness and response to fires
6- Supporting an existing primary health care center in Kafr Jals. The center will provide general medical consultations, reproductive health care and referrals to secondary health care centers. In addition, the center will integrate other essential services such as the Expanded Program on Immunization, nutrition, mental health and psychosocial support through partnership with other service providers in the area.