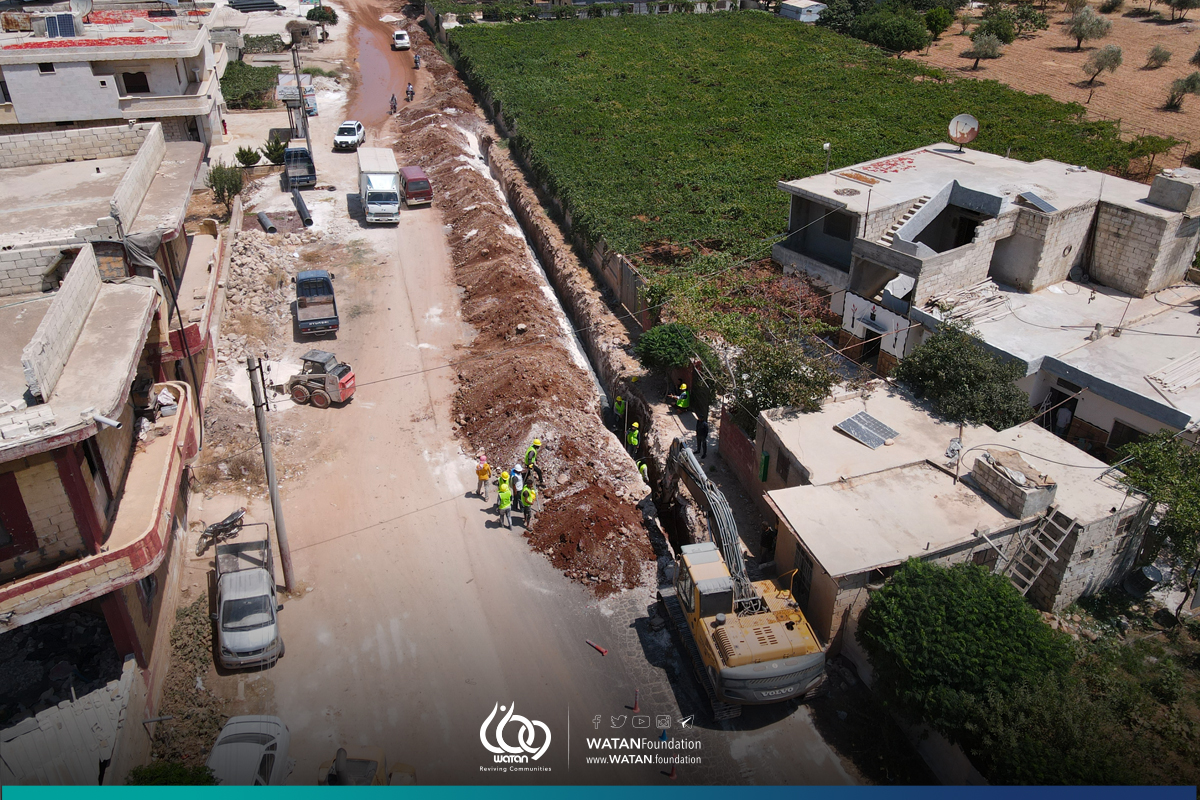 In the quiet morning hours of February 6, 2023, the lives of the people of Syria were irreversibly changed, the change brought only sorrow. Two catastrophic earthquakes shook the northwestern regions of the country, adding yet another tragic chapter to the tumultuous history of a nation beset by prolonged conflict.
These seismic waves surged and rippled through the earth, leading to difficult circumstances faced across the landscapes of Harem and Jisr al-Shughur. The aftermath extended beyond the realm of structural and economic ruin, delving deep into the heart of the natural environment, and threatening its fragile equilibrium. As the initial shockwaves subsided, the harrowing environmental consequences became painfully clear—threats that could not be ignored, questions looming over the health and safety of the people, and the sustainability of the environment itself.
These repercussions spanned from the wreckage of sewage and water infrastructure to the looming specter of environmental and public health risks. Amidst thesedifficulties, WATAN, an organization that embraces the responsibility of rebuilding shattered communities while safeguarding their environment intervened.
"WATAN" embarked on its mission to mend the environmental crisis through its water and sanitation program, an initiative dedicated to assessing the condition of sewage and water systems in the afflicted areas of Harem and Jisr al-Shughur in northwestern Syria. Specialized engineering teams were deployed to begin the process of rehabilitating these damaged systems, restoring the essential lifelines to the heart of the communities.
Abdullah Al-Muhammad, one of the project engineers, highlighted that many of the damages to the sewage systems were initially concealed, warning of potential issues that might gradually surface in the days to come, potentially carrying diseases and transient epidemics due to the compromised state of these systems.
But "WATAN" did not confine its efforts to mere infrastructure rehabilitation; its commitment extended to enhancing public health and mitigating the risks posed by unpredictable sewage issues in the towns and villages of the Idlib countryside.
In this vein, WATAN embarked on long-term projects that promised sustainable results, including water supply systems, sanitation networks, and comprehensive solid waste management initiatives, which encompassed the critical task of rehabilitating landfills.
In essence, WATAN, through its Water and Sanitation Program, endeavors to create a healthy and hygienic environment in Syria, minimizing the risks of water-related diseases, and enhancing the living conditions of the populace. Furthermore, it works tirelessly to support survivors of the earthquake and aid them in rebuilding their lives, paving the way for sustainable development in the affected regions.
While earthquakes may leave behind devastating marks, they also offer opportunities for cooperation and solidarity. In collaboration with local organizations and by providing a spectrum of services, WATAN strives to assist survivors in constructing a brighter and more sustainable future. This is the new narrative of Syria—a story of resilience and hope amidst adversity, a testament to the capacity to rebuild a world that can overcome disasters and once again flourish.