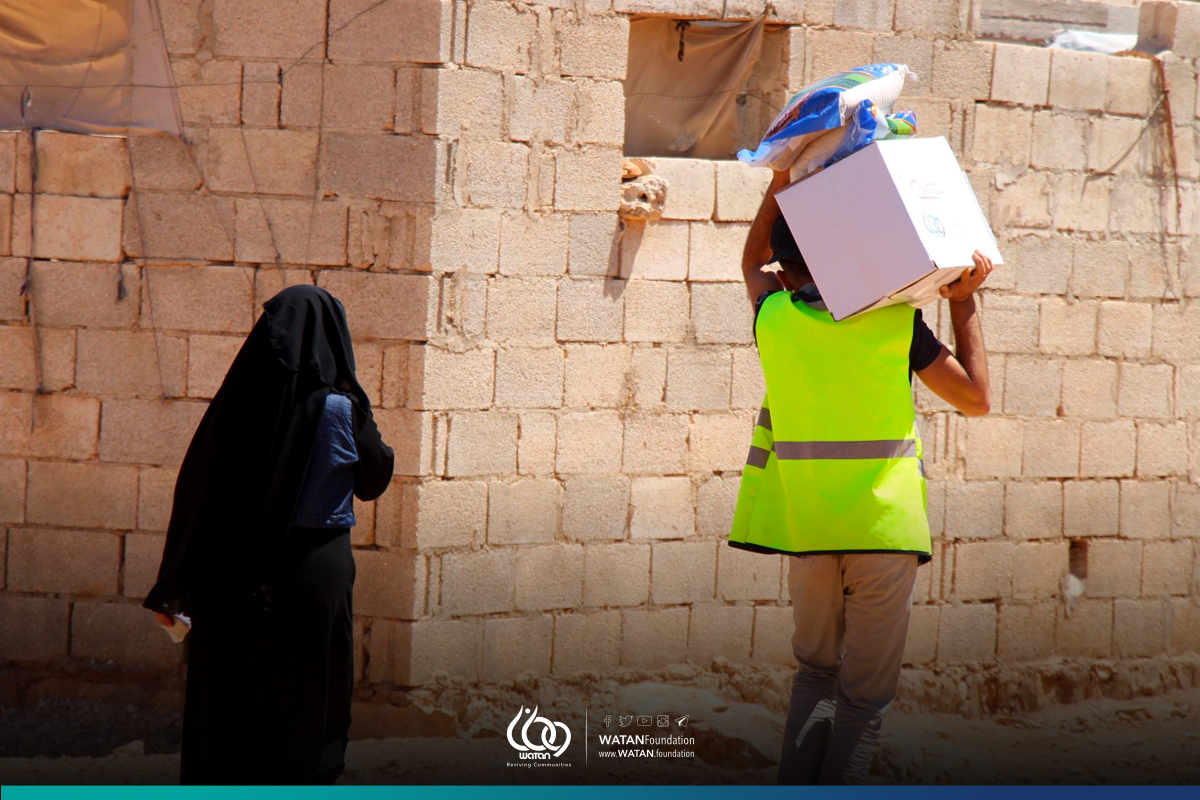 The recent global crises, the most recent of which was the Russian war on Ukraine, caused high global prices in general and food prices in particular. The displaced Syrian more than paid the price. The lack of job opportunities and the lack of money for the displaced, made them face a real confrontation with malnutrition in northern Syria, where the biggest aspirations of mothers do not exceed feeding their children. From this reality, WATAN distributes emergency response baskets and food to the affected people after they left their homes and were displaced to Harem, northwest of Idlib, in cooperation with the Japanese organization REALS.
654 vulnerable displaced families benefit from these baskets, including about 3,270 people.
Those groups that have been cut off from their homelands by the oppressive conditions receive the minimum food necessary for survival, and this distribution satisfies their nutritional needs that distract them from the specter of death.
WATAN's efforts are directed towards meeting the basic food needs of the displaced families who cannot obtain adequate food and have no choice but to rely on negative coping strategies due to protracted conflicts and high prices, thus enabling the displaced, especially women and children, to live in safer conditions.