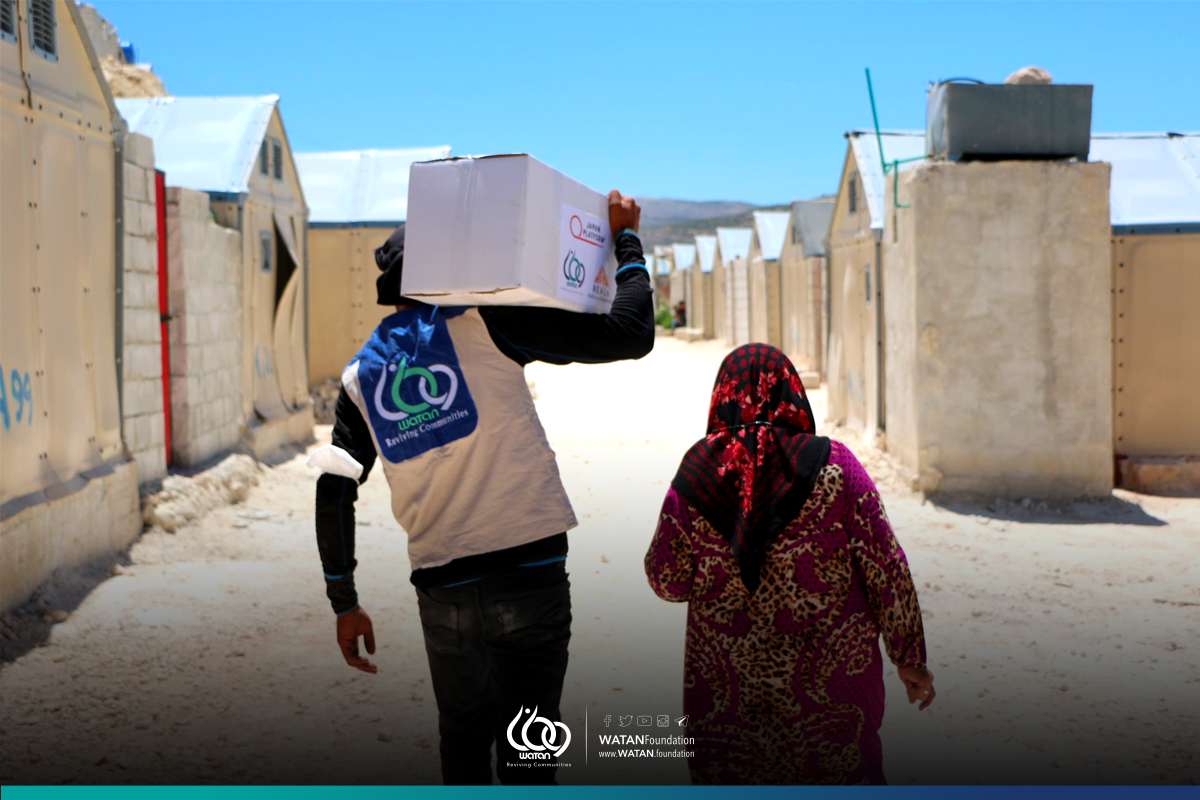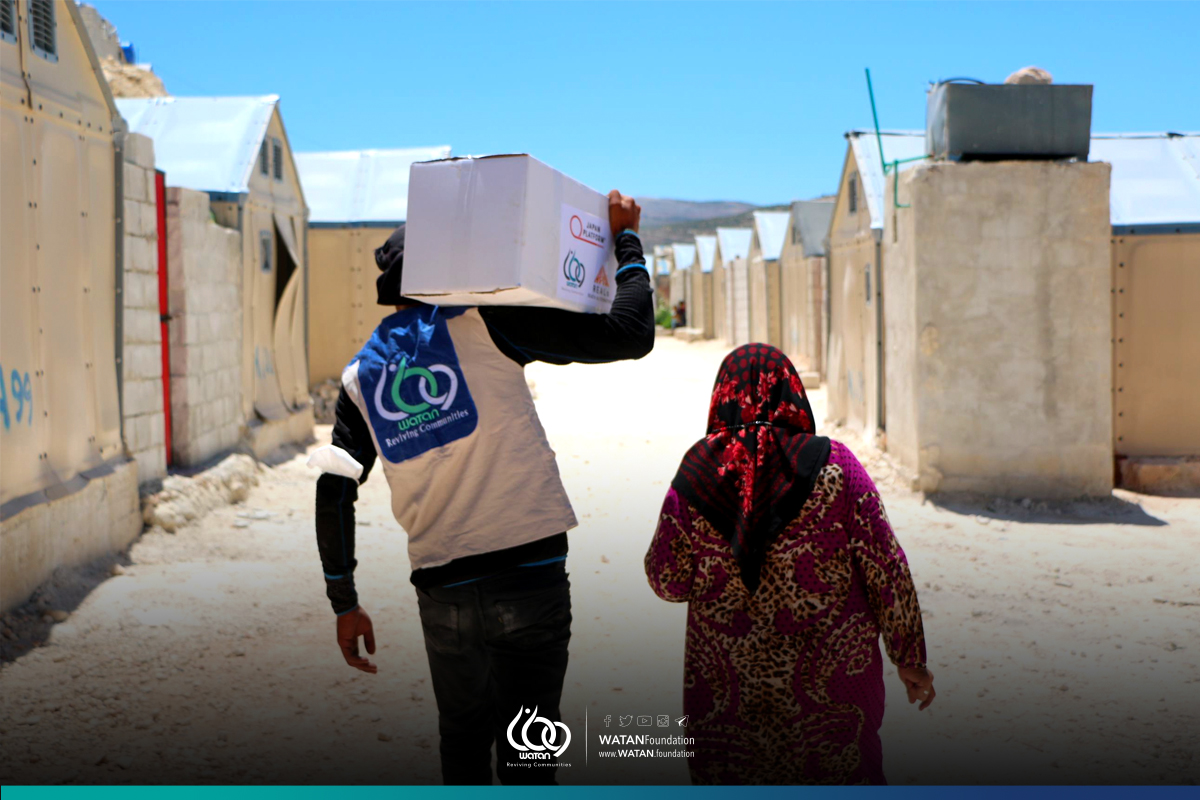 Due to the latest world crisis Russia-Ukraine war the prices of food items become more expensive, and therefore the suffering of displaced Syrians has increased, the lack of job opportunities and harsh economic conditions were reasons of
malnutrition, the ambition of displaced mothers become feeding their hungry children.
Watan have distributed urgent response food baskets to displaced people after they have left their homes and displaced to Harem in west northern of Idlib in collaboration with Reals Japan Association.
The beneficiary family's number 654 which include 3270 individuals.
Those groups have been cut off from their homeland by oppressive conditions receive the minimum food necessary for survival.
Watan's efforts are directed towards the basic food needs of displaced families who cannot obtain adequate food and have no choice but to depend on negative coping strategies due to protracted conflicts and high prices, enabling displaced people, especially women and children, to live in safer conditions.