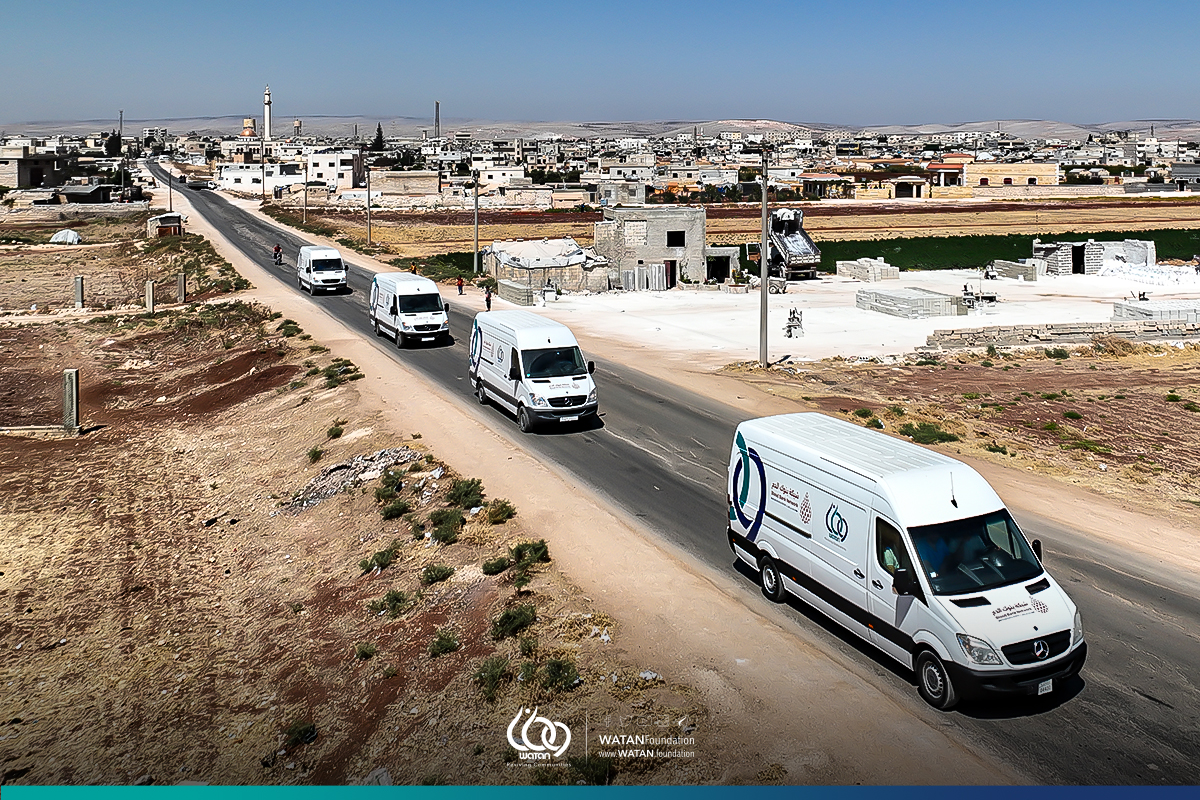 In the northwestern territories of Syria, hospitals face an escalating challenge: the struggle to secure an adequate supply of blood units for patients in need. With a noticeable surge in the number of patients and injured individuals, traditional blood banks have been unable to keep pace with the overwhelming demand. However, a transformative initiative known as the "Blood Bank Network" is offering a solution to this pressing problem. This project harnesses specially equipped vehicles to collect and transport blood, employing cutting-edge medical technologies to ensure the highest standards of quality and safety.
With specialised nursing teams, four dedicated blood collection vehicles embark on daily journeys to hospitals, mosques, and community centers across the region. Their mission extends beyond blood transfusion; it  also encompasses comprehensive awareness campaigns, which highlight the critical significance of blood donation and its pivotal role in saving lives. These initiatives empower individuals to positively impact society through a simple yet profound act.
Blood banks in key regions, including Idlib, Salqin, Marea, and Qah, have been equipped with state-of-the-art vehicles. These mobile units have wasted no time in commencing their field operations. Through the integration of advanced medical technologies, medical teams have achieved a remarkable feat—collecting a significant number of blood units and efficiently distributing them to patients in northwestern Syria, within a single month.
These modern vehicles stand as exemplary symbols of the "Blood Bank Network" project, under the vigilant oversight of WATAN. The project's overarching goal is to provide comprehensive support to thousands of patients within hospitals. It not only supplies essential medicines but also delivers the blood units that prove indispensable in life-saving situations.
The "Blood Bank Network" project serves as a testament to the unwavering dedication of the organisation to improve the health of Syrians. By offering an innovative solution to the blood supply challenge in northwestern Syria, these cutting-edge vehicles have proven their capacity to make a profound difference in the lives of the injured and those in dire need. These modern vehicles symbolise a stepping stone toward a healthier, brighter, and safer society for all.
Through the collaborative efforts of WATAN and international organizations, this project showcases the immense power of solidarity in achieving humanitarian objectives. This partnership exemplifies how support and care can be extended to patients in the most challenging circumstances. By prioritising health and life preservation, we collectively shape a promising future in which every individual enjoys dignity and good health.
In the Blood Bank Network, we find genuine hope for change and improvement. These vehicles are symbols of solidarity and human compassion. Let us continue to rally behind such transformative initiatives and projects, uniting in the global endeavor to build a more compassionate and prosperous society for all.