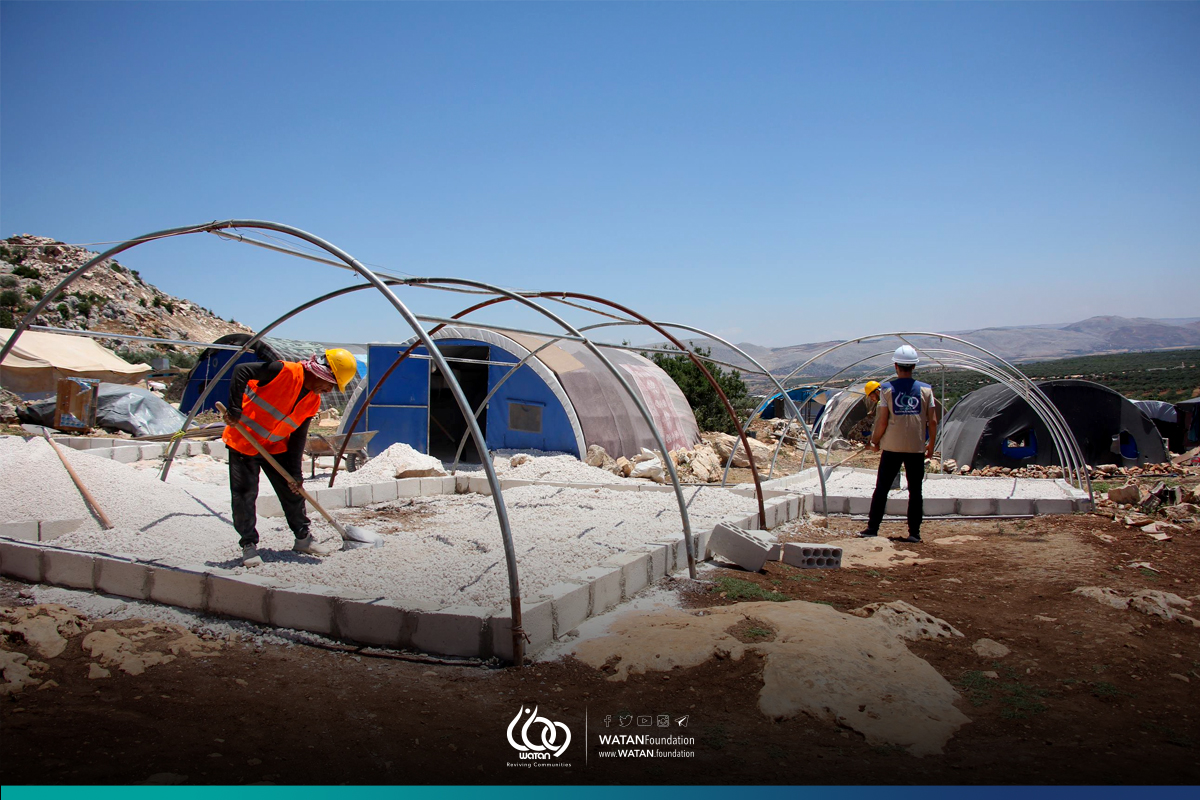 The camps of the north of Syria creating challenging and repetitive conditions with the succession of summer and winter each year, and to help the families of the displaced, WATAN intervened alongside the United Nations High Commissioner for Refugees, UNHCR, and distributed basic shelter materials in addition to installing and preparing tents for the 15 thousand families suffering from harsh conditions of displacement. Winter baskets, 27,500 emergency kits, 11,000 tents, and 12,000 tents stocked.
WATAN Team re-improve the tent sites by clearing 15 km of roads and connected them to sewage networks to reduce the risks of pollution and the causes of epidemics among children.
The place was also lit within the camps by installing 250 lighting poles to facilitate the movement of pedestrians at night and help families to meet their needs during dark hours.
During the last month our team was able to:
Distribution of 15,000 winter baskets
Distribution of 17,000 emergency kits
Distribution and installation of 9000 tents
Refining the floors of 10,993 tents
Connecting sewage networks 16,550 km
Since the beginning of the direct intervention until the present time, statistics indicate that all planned beneficiaries have been reached, services are provided, and needs are met, according to the following:
15,000 families (75,000 individuals)
17,000 families (85,000 individuals)
9,000 families (45,000 individuals)
10,933 families (54,965 individuals)
1594 families (7,965) individuals.
The total number of people reached is 267,930.
WATAN is one of the most well-known organizations active in the emergency intervention operations inside Syria and the urgent response to the displacement and displacement, which earned it a wide reputation among the actors. On the future expectations of the intervention and the chances of success.
WATAN is still working to finish the distribution of emergency baskets and tents within the 2022 agreements, obtaining additional shipments of non-food items and tents baskets, checking them and continuing the site improvement activities within the camps.