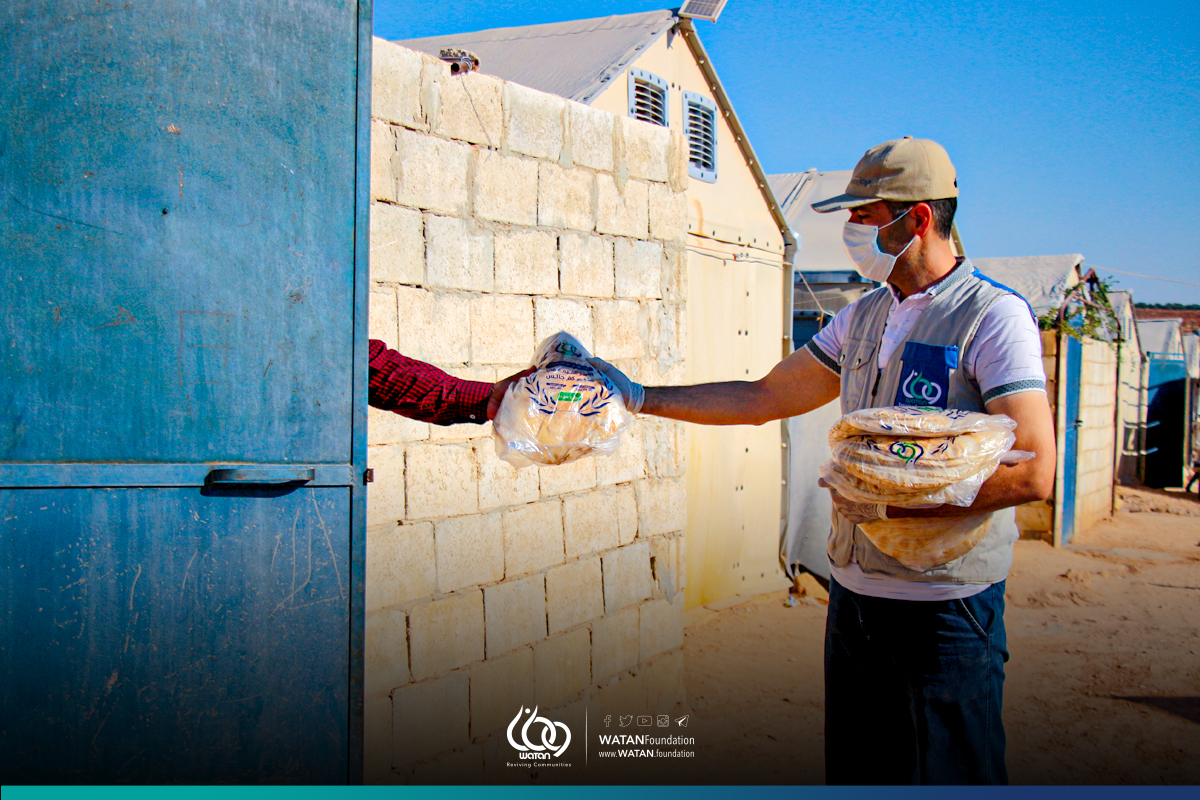 WATAN continues to distribute free bread to the residents of WATAN Model II camp, located in Kafr Jals, north of Idlib.
Where it is done daily:
Support (2,245) displaced families living in Kafr Jales camp (11,207 individuals) at an average of (250) grams per person over a period of (6) months.
Follow up the mill's work on a daily basis to ensure the process of milling wheat and extracting flour according to the required conditions and quality.
Follow up the work of bread production in the WATAN bakery in the Tel Karama area to deliver bread of the required quality.
Distributing bread in regular ways to ensure that the bread arrives correctly to the beneficiaries.
It is reported that the project started on: 1-8-2022 and will end on: 31-1-2023 with the support of OCHA.