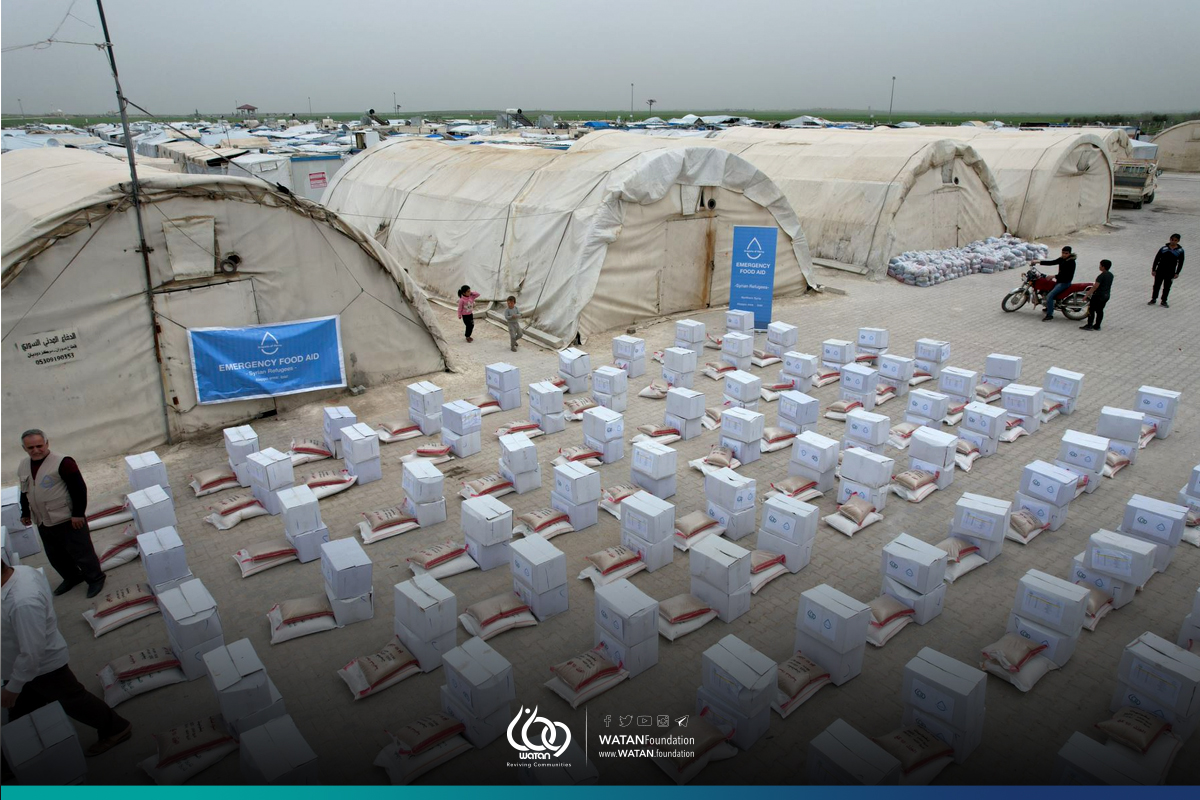 In light of the deteriorating living conditions in northern Syria, WATAN seeks to provide shelter and meet the essential needs of the families in northern Syria, aiming to accommodate the largest possible number of beneficiaries, with the aim of alleviating their suffering and reaching the families in most need.
WATAN, in cooperation with Droplets Of Mercy, distributed 112 hygiene baskets in shelters and 560 food baskets in Krakobro camp. In addition, 90 food baskets were distributed in the camps of Nada and Khirbet Nada.
This project was launched on 15th of March and was completed in Ramadan at the end of April, reaching 3250 beneficiaries. This project is expected to ease the burdens carried by families in the camps and increase hygiene levels in camps, reducing the spread of diseases and epidemics.