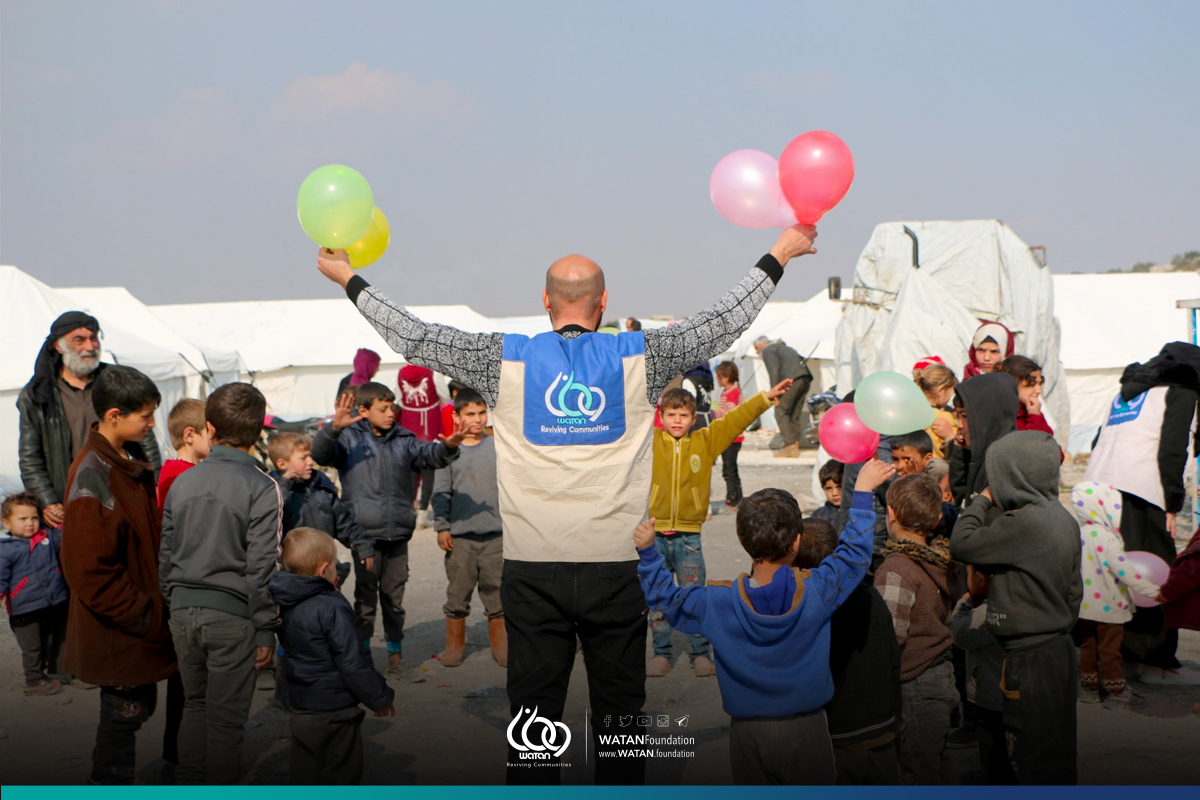 The devastating earthquake that struck northwestern Syria on February 6th, 2023, left hundreds, if not thousands, of families reeling from the loss of their homes and loved ones. While physical injuries and property damage are often the most visible consequences of such disasters, the mental health of survivors is equally crucial to address. The WATAN's Protection sector recognizes this need and has been working tirelessly to provide critical support to those affected by the earthquake.
Lotfi Kekhia, the Protection sector Coordinator at WATAN, acknowledges the varied and intense psychological symptoms that survivors may experience in the aftermath of a disaster. Symptoms of post-traumatic stress disorder (PTSD), such as anxiety, fear, confusion, anger, and numbness, can be overwhelming and debilitating. Kekhia emphasizes the importance of proper handling of these symptoms to prevent a deterioration of mental health and the emergence of more severe effects, including suicide.
Despite the lack of current statistics on the mental state of earthquake survivors, WATAN's protection teams have been conducting field visits to provide initial psychological first aid to all segments of the community, particularly children and women who are the most vulnerable groups. These visits have included identifying special cases of affected people, such as children with disabilities and women who head households, as well as unaccompanied children and those who lost their families in the tragedy.
The Protection sector at WATAN has also conducted protection risks and urgent basic needs assessments in newly established shelter centers for earthquake victims. These assessments aim to achieve a comprehensive response with donor agencies, with the goal of referring affected individuals and special cases to receive appropriate services. WATAN's protection sector has worked in coordination with 36 civil society organizations operating in the northwestern regions of Syria to provide impartial and neutral assistance without discrimination or fear of physical or psychological harm.
The Protection sector in WATAN focuses on securing the safety, dignity, and rights of people, aiming to reduce exposure to further harm or humiliation. This support includes issues related to children and women affected by sexual violence and mental health. The program has a proven track record of success, having provided psychological treatment to refugee children in Tripoli, Lebanon, in partnership with the United States Agency for International Development's Office of Transition Initiatives (OTI), from 2012 to 2013. The program supported 3,000 orphans, and the number of beneficiaries of the Protection Program in Watan has reached over 153,000 beneficiaries until 2023.
WATAN's Protection sector is critical in providing much-needed support to those affected by the earthquake in northwestern Syria. By addressing the mental health needs of survivors and ensuring their safety, dignity, and rights, the program is making a significant impact in the lives of those who have been most affected by this tragedy. As donors and supporters of humanitarian efforts, we can play a crucial role in supporting the WATAN Foundation's Protection Program and other organizations like it, ensuring that survivors of disasters have access to the support they need to recover and rebuild their lives.