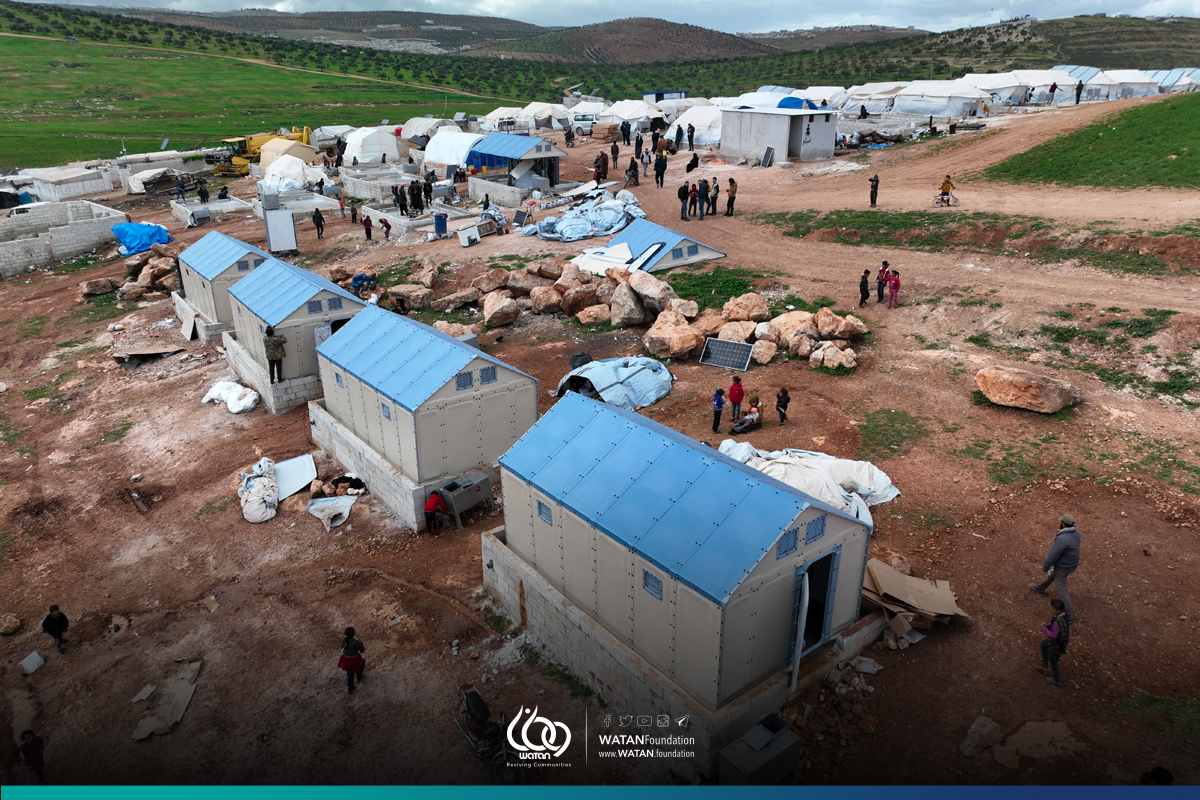 WATAN, in partnership with civil society organizations, has launched a swift response to address the aftermath of the devastating "Earthquake of the Century" in northern Syria. This region has been grappling with the aftermath of a decade-long war, resulting in a lack of rescue and medical services, and limited preparedness for natural disasters. The recent earthquake has further exacerbated the situation, leaving behind a trail of destruction and hundreds of casualties. Despite the challenging weather conditions and imposed blockade, WATAN's dedicated teams have been working tirelessly to provide urgent assistance to the affected families. In this article, we will explore WATAN's efforts in supporting earthquake-affected families in northern Syria, including the challenges faced and the impact of their response.
Ali Al-Rihawi, a member of WATAN's team, sheds light on the urgent need for support for the affected families. "The earthquake has left many families in dire need of shelter due to the collapse and damage of buildings," says Al-Rihawi. "To address this critical need, Watan has collaborated with the United Nations High Commissioner for Refugees (UNHCR) to install Rapid Housing Units (RHUs) in the region." These pre-fabricated housing units are made of insulated compressed fiber and are designed to withstand extreme weather conditions, including storms and heavy rainfall. "With 235 RHUs already installed, we are providing families with weather-resistant and waterproof shelter options to alleviate their suffering," adds Al-Rihawi.
The aftermath of the earthquake has presented numerous challenges for WATAN's response efforts. The harsh weather conditions, including freezing temperatures and heavy snowfall, have posed significant logistical challenges for delivering aid and providing assistance to the affected families. Additionally, the imposed blockade on the region has limited access to resources and hindered the response efforts. However, WATAN's teams have been working tirelessly, overcoming these challenges to reach the most vulnerable and provide timely assistance.
The United Nations High Commissioner for Refugees (UNHCR) has closely monitored WATAN's response to the earthquake-affected families in northern Syria. UNHCR teams have been assessing the progress of the project and the impact of WATAN's efforts on the ground. "WATAN's swift response and installation of Rapid Housing Units have been crucial in addressing the urgent shelter needs of the affected families," says a representative from UNHCR. "The weather-resistant and waterproof RHUs provide much-needed protection to families who have lost their homes in the earthquake."
As WATAN continues to support earthquake-affected families in northern Syria, the organization appeals for support from the global community, including chairpersons, supporters, and donors of humanitarian causes. The urgent need for shelter, medical aid, and other basic necessities is immense, and Watan's response efforts require sustained support to reach more families in need. Your contribution can make a tangible difference in the lives of those affected by this natural disaster.