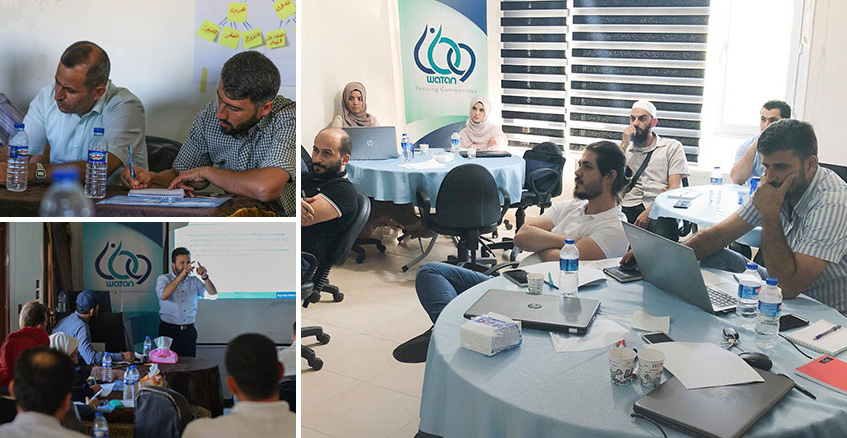 WATAN concluded the training course "Legal Issues in the Work of Humanitarian Organisations in Turkey", which was presented in the cities of Gaziantep and Hatay in the presence of more than 23 participants from civil society organisations.
The training focused on providing participants with detailed information on the legal framework for the work of non-profit organisations, as well as addressing the challenges that hinder the work of Syrian humanitarian organisations in Turkey with solutions and ways to facilitate them.
During the course, several topics were discussed, the most important of which was the law of association management, the DERBİS system, the tax and accounting system, the tax system in Turkey, and the most significant mistakes made by organisations.
Moreover, the PMD Pro 2 course was concluded in the WATAN Office in Hazano in the presence of 19 trainees from several international and local organisations.
The training focused on enabling the trainees to manage their projects with a high level of quality, in addition to using practical knowledge in managing development projects.  It also focused on the ability to analyse, apply and adapt development project management tools for the projects as needed, and develop sustainability and impact measurement plans for development projects. In addition to explaining how to deal with the PMD Pro 2 exam and techniques to successfully pass it.