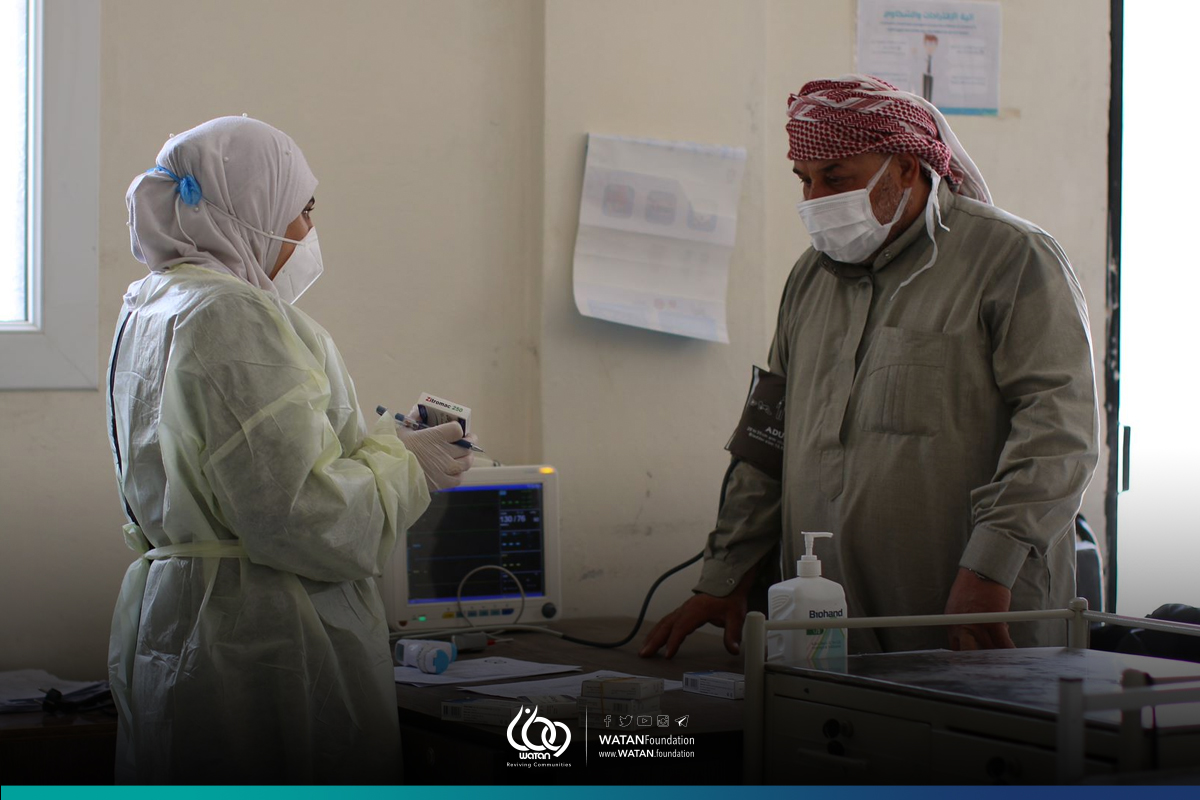 The bitter suffering of the injured and the ill continues in northern Syria, in light of the lack of medical care in the region, which is exacerbated by the lack of blood units.  This urgent need was a strong motivation to make efforts to establish blood banks, and this is what WATAN worked on by establishing health centers and blood banks in northern Syria.
To ensure the continuity of work, WATAN provided to the Gaziantep Health Directorate medical consumables to support and operate the blood bank within the Turkish General Hospital in the city of Al-Bab, east of Aleppo which can provide 20 units of blood per day.
It should be noted that the support of the Covid-19 Care Center in the city of Al-Bab continues with funding from WATAN UK.  Al-Bab Centre, which operates since February 2021, is the only center in northeastern Aleppo facing the COVID-19 pandemic.