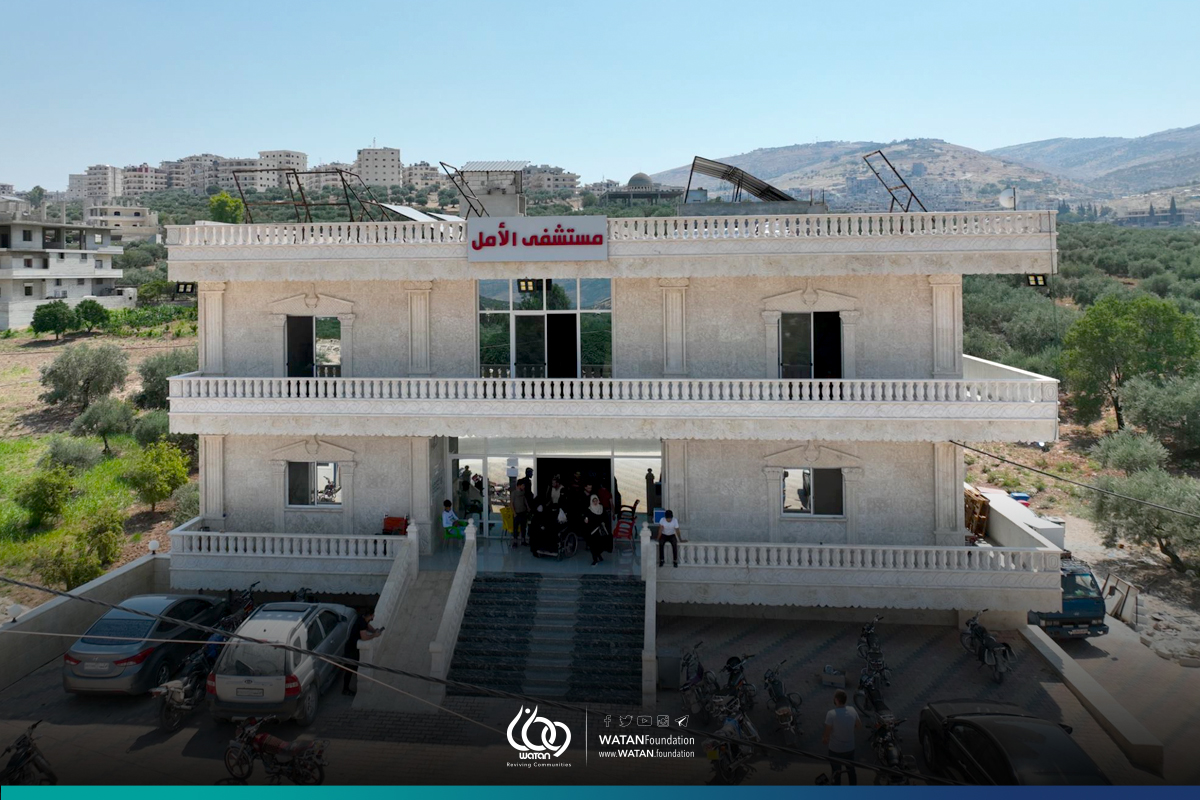 Al-Amal Hospital for Orthopedics is one of the best hospitals in northern Syria. Where it provides free medical services to many patients injured because of the bombing and war, in addition to other health services such as laboratory tests and the provision of free medicines.
WATAN has started the fourth phase of operating Al-Amal Hospital for orthopedic specialized surgeries for a whole year.
It is noteworthy that the hospital provides orthopedic, arthroscopic, and joint surgery services, in addition to 24-hour ambulance services and outpatient clinics 6 days a week.
During the months of July and August, 215 major surgeries and 4,500 medical consultations were performed.