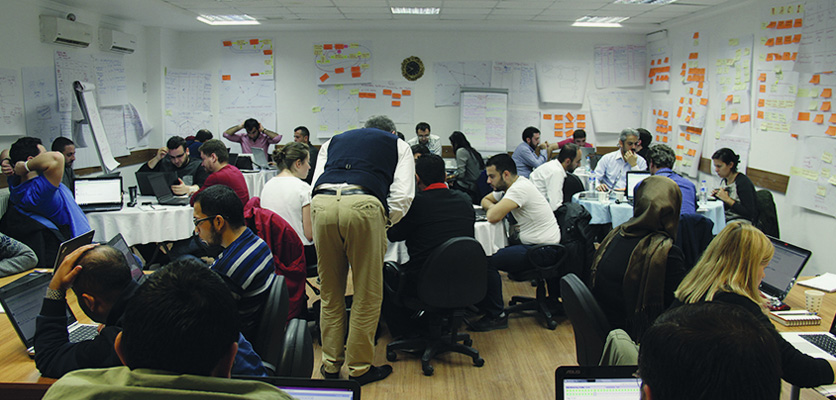 The Civil Society Sector supports the training of employees who work with civil society organizations, charities within the specialized fields as well as local councils.
Through a number of certified international programs, WATAN works on building capacities and supports these programs to provide high standards of humanitarian response by using the limited human powers and the financial resources available in a professional method.
The program is designed to support civil society organizations and initiatives by providing professional supporting programs, capacity building and coordination to build a strong civil society that can respond effectively and efficiently to humanitarian and development needs.
AREAS OF
EXPERTISE
Institutional Support: Providing services to local civil society organizations including incubation, counselling, advocacy and financial support to enable civil society to occupy its natural place in community building.
Capacity building: Capacity-building of local organizations and their staff in various areas through training and other available methods to support their progress and sustainability towards individual and common goals.
Coordination: Facilitate communication to support coordination between local civil society organizations and the exchange of information at operational and administrative levels.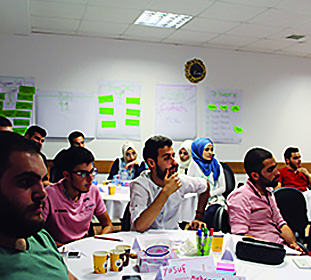 Since its establishment in 2011, WATAN has focused on training and qualifying civil society organizations workers in various fields of community work and philanthropy in specialized fields.
At the first conference, hosted in December 2011, the conference hosted fifty emerging institutions, moreover, 250 WATAN network members met, to work on the organizations' foundation.
The second annual convention, held on June 2016 had guests and keynote speakers, and honored guests. A total of 12 workshops were conducted with the aim of formulating WATANs Strategy, as well as building the capacity of participants to play their roles.
PROGRAM PHILOSOPHY AND

DIFFERENTIATORS
The emergency response component of the civil society program aims to train partner organizations to be better prepared to respond to emergencies in their communities. When emergencies occur, members can provide critical support to the first responder, provide immediate assistance and organize volunteers at the disaster site.
WATAN aims to provide the necessary knowledge and skills to help build disaster preparedness and provide basic emergency skills by preparing neighborhood and community-based organizations to reduce the impact of disasters and help save lives.
The program works to institutionalize civil society organizations and enable them to make use of the resources available to build a sustainable impact by providing programs that contribute to the upgrading of administrative and technical capacities as well as the development of humanitarian actors in humanitarian and relief fields.
The program also helps organizations to develop their organizational structure, strategies and management and supports the decision-making process through direct training or by means of conveying different experiences through
Building leadership.
Advocacy.
Coordination and networking.
Capacity building.
Consulting.
CIVIL SOCIETY
SECTOR IN WATAN:
STANDS OUT FOR THE FOLLOWING REASONS:
Integrates with other sectors.
Has strong relationships with the community-based community network.
Has large geographical coverage.
PROJECTS
Emergency response training
Civil Society Support
Co-ordination Initiative
Total Amount $0.00 Funded
Give Where the Need is Greatest
$25 - Donate Towords Civil Society Support Program