WATAN launches its campaign for the holy month of Ramadan in 2023 as part of the earthquake disaster relief effort, with the aim of helping the survivors of the earthquake secure a new lease on life and improve their living conditions
Join us in our campaign
|| Hope After the Earthquake ||
and let's work together to heal wounds and restore hope to those affected by the earthquake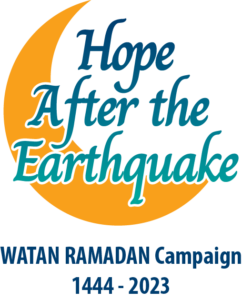 As part of this year's Ramadan campaign, we are striving to heal the wounds of those affected by the earthquake that struck Syria and Turkey, adding to the burden of Syrian refugees and residents of earthquake-affected areas in Turkey.

Prophet Muhammad (ﷺ) said: "Among the good deeds and acts of worship that continue to benefit a believer after his death are: the knowledge that he taught and spread, a righteous child that he left behind, a copy of the Quran that he bequeathed, a mosque that he built, a house that he built for the traveler, a canal that he dug, or a charitable contribution that he gave from his wealth while he was healthy and alive."
According to statistics from the OCHA, 1,900 homes have been completely destroyed by the earthquake, and 8,800 homes have been partially damaged.
Many people have been affected and have found themselves in dire circumstances with no support or refuge to turn to. WATAN has become familiar with their situations and needs through its research and monitoring teams in disaster areas.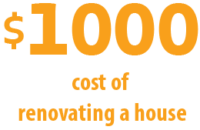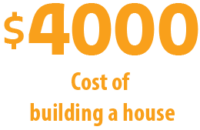 Prophet Muhammad (ﷺ) said: "Whoever feeds a fasting person will have a reward like his, without detracting from the reward of the fasting person in any way."
One of the most heartbreaking scenes you can witness is seeing a hungry person who can't find shelter or food to satisfy their hunger. Even worse is seeing a head of a household who is unable to provide a small morsel of food to feed their family and children because they have lost everything they own as a result of the disaster that struck northern Syria, which was affected by the earthquake."



Abu Darda, may Allah be pleased with him, said: "A man came to the Prophet(ﷺ), complaining of the hardness of his heart. The Prophet said to him, 'Do you want your heart to be softened and for your needs to be met? Be merciful to the orphan, pat his head, and feed him from your own food. This will soften your heart and enable you to get what you need."
At WATAN, we prioritize the care of orphaned children in general, and displaced children in particular, especially after the earthquake and the difficult conditions that followed. We strive to provide them with emotional and material support by ensuring permanent sponsorship for them, which covers their basic living needs.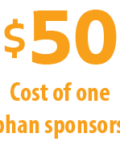 Sa'd ibn Abada, may Allah be pleased with him, asked the Prophet (ﷺ), "Which charity is the best?" The Prophet(ﷺ), said, "Providing water."
WATAN is working to rehabilitate the water network, which provides clean water to 1,600 earthquake-affected individuals in the Taybeh and Nuri camps.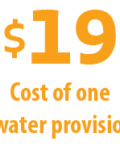 Prophet Muhammad (ﷺ) said: "Treat your sick with charity, and prepare for calamity with supplication."
The need for medical assistance in northern Syria has increased after the earthquake disaster, as the shortage of medical and pharmaceutical resources has affected many patients. We work in WATAN Health Centers to assist the neediest individuals and provide them with free healthcare.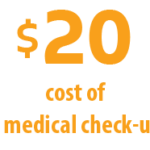 Many sick individuals have been afflicted with health and financial problems, which make it difficult for them to obtain the necessary healthcare and medications. This causes them to struggle to adapt to society, and their problems increase. Your donation can relieve them of their suffering and provide them with much-needed assistance. Allah Almighty says, "Whatever you spend, indeed, Allah is Knowing of it."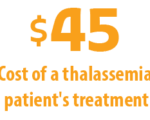 Thalassemia is one of the most common inherited blood disorders, and according to the World Health Organization, there are 1570 thalassemia patients in the northwest region of Syria, most of whom are children. 70% of them have major thalassemia, which requires a blood transfusion every 20 days, in addition to daily treatment with iron-chelating drugs that are expensive but help remove excess iron from the body resulting from blood transfusions, thus reducing the risk of damage to the patient's heart and liver.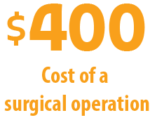 There are approximately two thousand young and elderly patients in the northwest region of Syria who require joint replacement surgery, and due to the high cost of these operations, patients suffer from severe joint pain caused by cartilage tearing, which they cannot afford to treat. This can lead to permanent mobility impairment. Your contribution can change their lives and improve their mobility.

Total Amount $5.00 Funded
Give Where the Need is Greatest