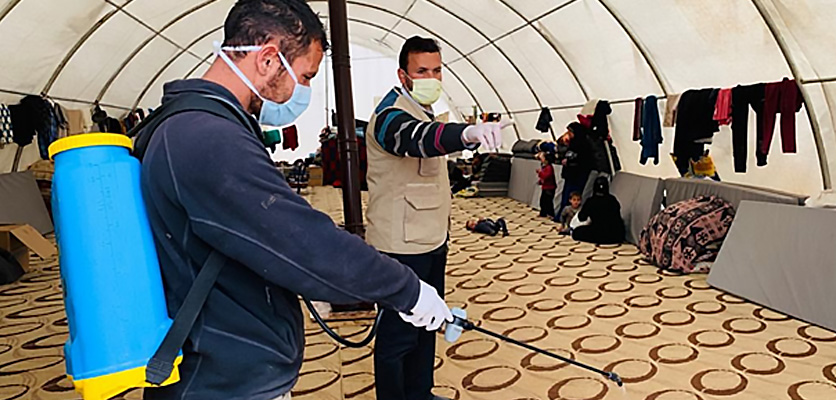 Countries and governments, giant cities and civilized societies, highly developed health systems, all of which are almost incapable of containing the spread of Corona virus.
Thousands of health facilities, tens of thousands of doctors, nurses, and scientific laboratories, billions spent, but the number of cases is still increasing.
Here, from displacement camps or camps of pain! where the essentials are hardly existent, the health infrastructure is lacking, and means of prevention is considered as luxury.
Inside these camps, large gatherings, deadly congestion, shared facilities, endless mixing … and lack of privacy
A small, crowded alternative homeland, whose members are scrambling for life
And based on all the above and our responsibility as a health provider towards our people, it is our duty to do our utmost and to spare no effort to be of our family's help and to provide them with all possible support in these exceptional circumstances to prevent this virus from reaching them
If it arrives … it will be the greatest disaster.
Give Where the Need is Greatest