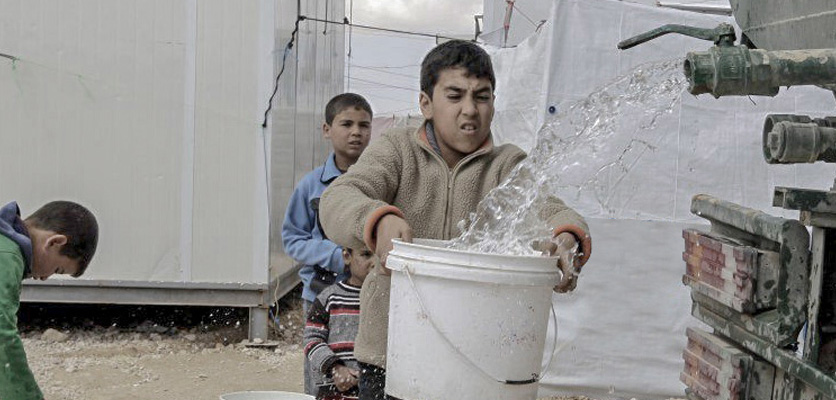 Yehiya …the story of thousands of Syrians
Yehiya lives with his wife and kids in a camp in Daraa countryside Southern of Syria. Yehiya left his house full of panic, holding his baby daughter under through sounds of shooting, with the hope that he will be back at some point.
"my family suffered a lot, we did not have even the price of our tent, and as we could afford it, many other challenges came up, like most importantly my kids' health started to be affected due to the lack of clean drinking water, our only drinking water source is a spring, which does not fulfill the minimum standards of sterilization, and we even see dirt in it clearly"
Problems started to increase in the area, especially after the holes for sewage systems are not available.
We were afraid from the spread of diseases especially those spread through polluted water, in addition to other diseases like lice and جرب"
Watan Network has many projects and programs in Wash sector inside Syria and in the IDPs camps along the borders, and these programs provide long term services for communities through water trucking, waste removal, and sanitation services.
Total Amount $0.00 Funded
Give Where the Need is Greatest
$25 - DONATION FOR CLEAN WATER