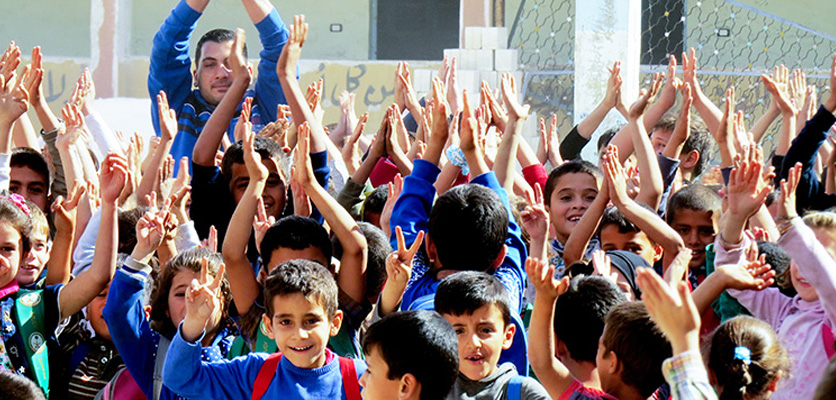 Aya…..
She was 8-year-old which were few years, but sufficient to make her lose hope
Her story started since she left her school and was displaced with her family from Homs,
To be then continued with her witnessing the loss of her relatives, the attempt to kidnap her brother, to her father's disability due to shooting to his leg while he was trying to flee through the fire lines, to be then based in Turkey as refugees for her father's treatment.
There were not really nice dreams for a girl at her age, which were supposed to be beautifully experienced towards a big dream.
Aya arrived to Rehanly with her family, and went back to Jeel Al-Huryya school, a school for Watan, to start overcoming challenges with determination with the help of the school staff.
Aya is now 12 years old, and she is always getting the highst grades at her school.
Aya says:"I would like to become a doctor to treat all the war injured persons, and I like to write stories, I am writing my displacement story now, to read it ever time I feel weak, to get more motivated to study and work hard.
There are many other children like Aya, but few of them could get back to school. Your donation would help them restore their dreams. Your word to them can affect with joy and enthusiasm to their hearts and give them the feeling that you are there.
Total Amount $0.00 Funded
Give Where the Need is Greatest
$25 - DONATION FOR BRING THEM BACK TO SCHOOLS