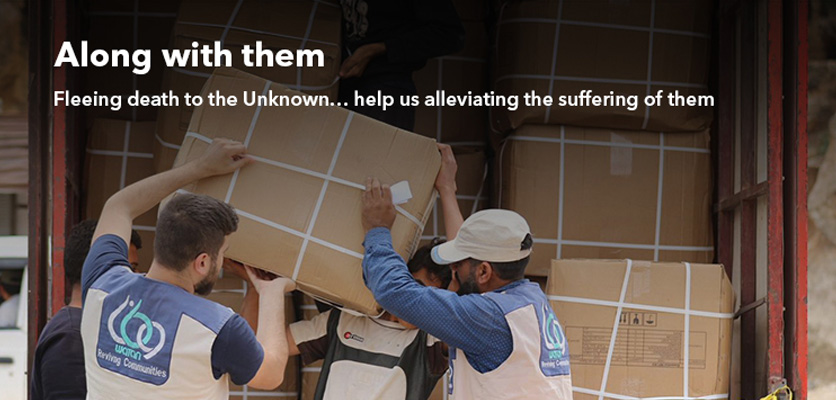 Forced displaced people from North Hama and South Idleb areas, have moved northward to areas already overcrowded.
WATAN in all its programs has worked to rapidly respond providing assistance to IDPs'. We are providing shelter materials in different areas in central and north Idleb zones, in addition to distributing food baskets to the newly arrived families.
WATAN is planning to sustain supporting IDPs in the area through the other sectors as well (health, education, and others).
Help us elevate their suffering
Total Amount $5.00 Funded
Give Where the Need is Greatest
$25 - DONATION FOR ALONG WITH THEM