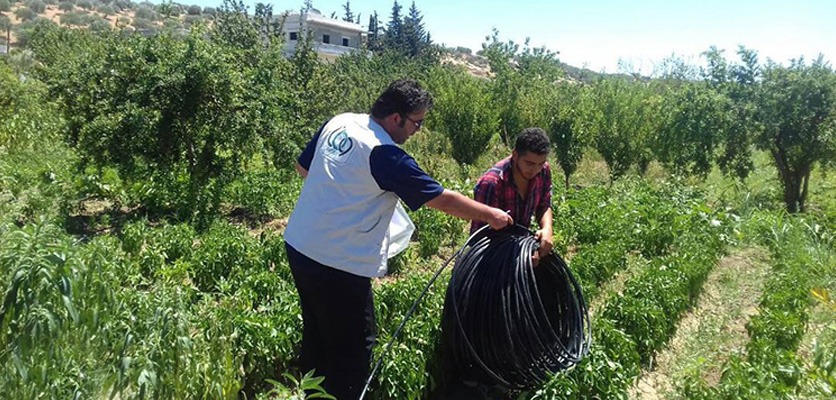 Ismael and the agricultural harvest season
With the increasing heat temperatures in Syria, in addition to the decrease in income sources, and the increase the prices, are all dominating the situation in Syria.
In Idleb countryside, in Maarat Al-Numan specifically, we met the 35-year-old Ismael, who is staying with his family which is consisted of 6 members, in addition to his mother and wife, all in his depressed house after the grieve loss of his young brother.
He was working in Lebanon, however, he had to come back and leave his work to respond to his responsibilities to his family and his brother's family.
Ismael is suffering the most from the lack of job opportunities due to the ongoing conflict in Syria. Given to that, he did not have other than the agricultural land beside his house as an income source, however, he is still affected by the high prices of seeds and fertilizers.
Ismael says: "I went to the agricultural pharmacy, and found out that the prices went nine times more because of the conflict, and I almost lost the hope in planting my land, which is my only income source. However, and after launching Watan's to support agriculture and livestock through vouchers, I received seeds and fertilizers for free, and the harvest highly improved, and I planted my land because of the support of Watan. I am even thinking now of expanding the planted land to help the other people in need."
Watan is keen to support agriculture and livestock, given to them being the main livelihood sources.
Contribute to provide what is needed to support agriculture and livestock.
Give Where the Need is Greatest